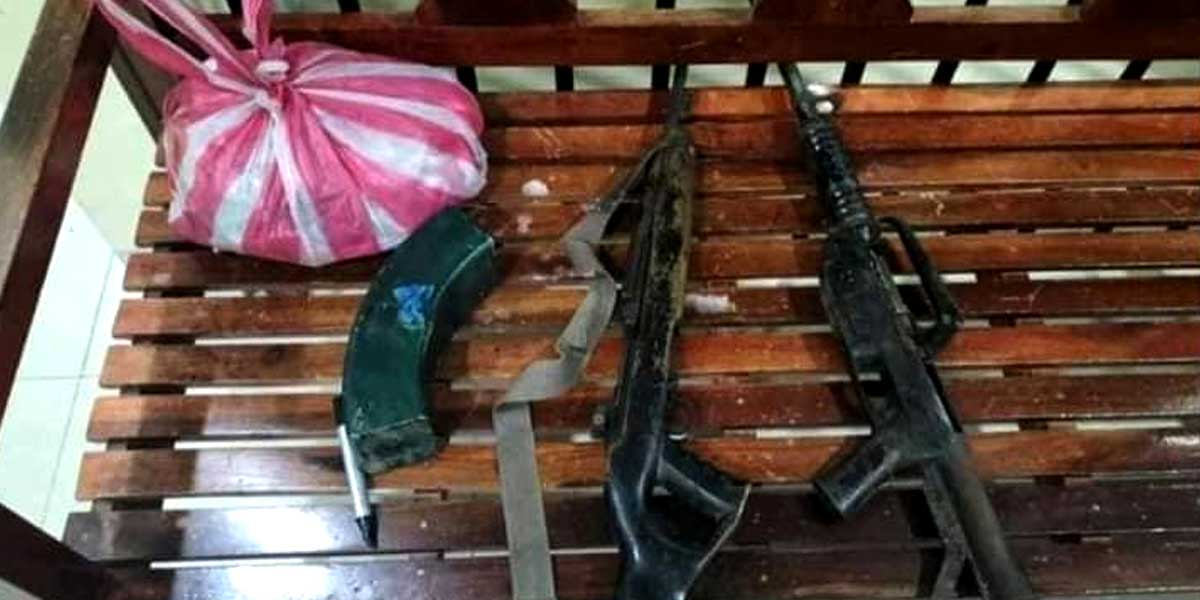 By Jennifer P. Rendon
A suspected member of the New People's Army (NPA) was arrested in a joint police and military operation afternoon of May 9, 2022 in Leon, Iloilo.
Police collared Victoria Tumabiao at their house in Jamog-Gines, Leon during an anti-illegal firearm raid.
Members of the Iloilo Police Provincial Office (IPPO)-Provincial Intelligence Unit, Leon Municipal Police Station, Regional Intelligence Division, Regional Intelligence Unit, the 601st Company of the Regional Mobile Force Battalion, and the Philippine Army's 61st Infantry Battalion implemented the search warrant against spouses Victoria and Ricky Tumabiao.
Police and military operatives served Search Warrant No. 01-2022 for violation of 10591 (Comprehensive Firearms and Ammunition Regulation Act) against the couple.
Judge Ma. Yolanda Panaguiton-Gavino of the Regional Trial Court Branch 34 in Iloilo City issued the search warrant on the same day.
But Ricky Tumabiao eluded the authorities.
IPPO records indicated that Ricky is the alleged vice secretary of District Committee II, Southern Front, of the NPA's Komiteng Rehiyon-Panay (KR-P).
Recovered during the operation were a carbine rifle with one magazine and 14 ammunitions, a homemade shotgun with three ammunitions, a C-type improvised explosive device, and propaganda materials.
The IPPO claimed that they received and validated a series of intelligence reports that the couple allegedly kept firearms and were active supporters of the NPA.