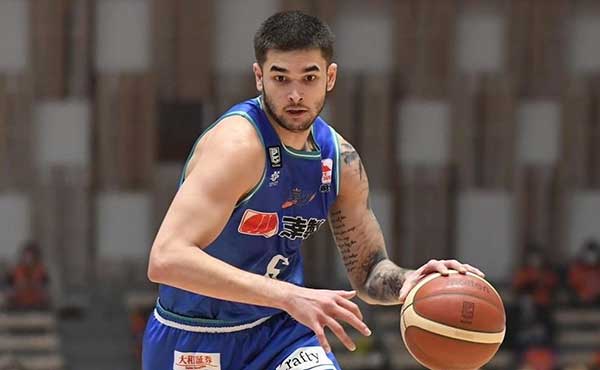 By Leobert Julian A. de la Peña
Finally, Kobe Paras and the Niigata Albirex BB are out of their losing spell and snapped their 26-straight defeats in the ongoing 2022 season of the Japan B. League.
Paras and Niigata survived the Ibaraki Robots in their quest of ending their losing skid, 79-76, and experienced a win once again after nearly four months.
It was a surreal moment for the Niigata squad who just piled up disappointing losses in the past few months and had to deal with a 2-27 win-loss record while sitting at the bottom of the standings in the B. League.
From the get-go, Niigata went waxing hot from the field led by Filipino Asian import Paras who sank two threes and buried four free throws to end the game with 10 points.
Paras' timely back-to-back treys helped Niigata increase their cushion when they were building their eight-point lead in the crucial minutes of the fourth quarter.
Niigata led 67-59 during that moment but failed to secure momentum with Ibaraki catching up and cutting the lead to just four, 76-72 with 37 seconds remaining in the game.
The last seconds then came to a battle of free throws as Niigata's Rosco Allen went to the line but only made one out of his four attempts.
After Allen's misses, the Robots still had a chance to generate a shot with 3.9 seconds left in the ball game but fumbled their attempt with no timeouts left on their side.
Aside from Niigata ending their losing skid, this game also marked Paras' first back-to-back games scoring in double figures in a span of 14 games.