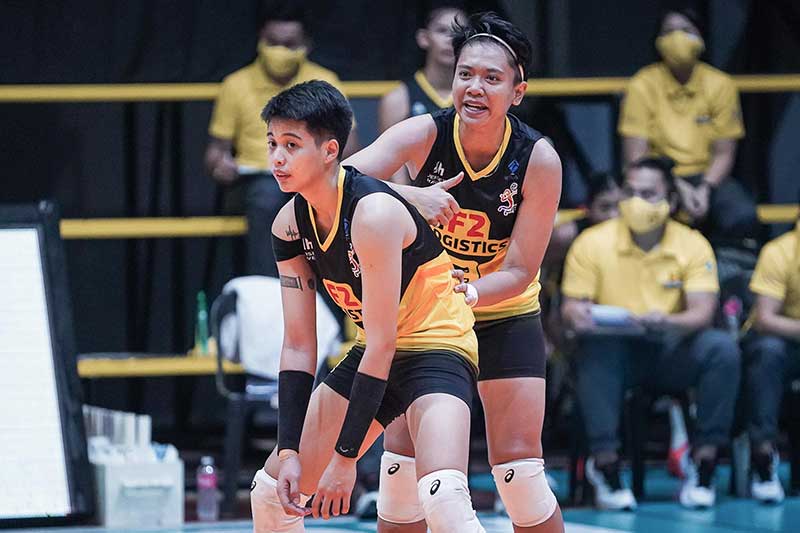 By Leobert Julian A. de la Peña
Finally, Kim Fajardo is back in the playing court with the F2 Logistics Cargo Movers.
After nursing her right knee injury for almost two years, one of the best Filipina setters made her Premier Volleyball League (PVL) debut and helped the Cargo Movers take down Cherry Tiggo, 25-16, 25-23, 25-22, for their second-straight win.
Fajardo played her first official professional volleyball game after almost two years and subbed in for the Cargo Movers late in the second set.
Despite playing under limited minutes, Fajardo still showed flashes of her old self and finished the game with 11 excellent sets and two points.
Despite Fajardo's absence for most of their volleyball stints from last year under the PNVF, replacement Iris Tolenada is still doing good for the Cargo Movers and has worked hand-in-hand with the team's spikers.
F2 immediately came out firing offensively as Tin Tiamzon and Kianna Dy continued to deliver stellar performances for the Cargo Movers.
Tiamzon and Dy scored most of the Cargo Movers' points as the explosive duo combined for 21 points in just three sets.
Majoy Baron and Aby Maraño's tight control of their middle area defense also provided the boost that hindered Cherry Tiggo's Mylene Paat and Dindin Santiago-Manabat to operate offensively.
"Kagaya nung first game no, very little time to adjust for the second game. Kaya kailangan lang talaga mapulido yung expected of us na basic skills, passing, blocking so aside from that we need to work as a team talaga," said F2 Logistics head coach Benson Bocboc.