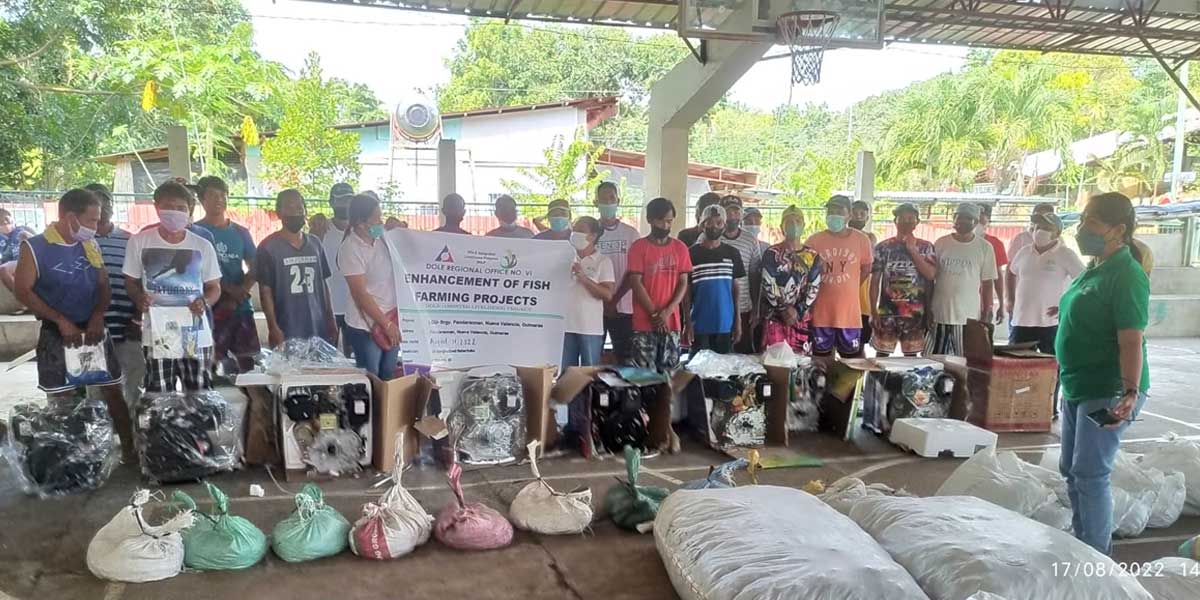 With their bancas sporting new motor engines and additional fishing accessories, 33 marginalized fishersfolks from Brgy. Pandaraonan are now sailing out at sea farther, more confident and more equipped.
The Department of Labor and Employment (DOLE) responded to their request for enhancement of their livelihood.
A southern barangay in the Municipality of Nueva Valencia, Guimaras, Brgy. Pandaraonon offers a bountiful resources and diversified livelihood to its residents.
Farming and mango production are the primary sources of income in the mountains, while copra production and fishing provide livelihood in the lowlands and coastal areas.
However, these livelihoods are seasonal except for fishing that promises an opportunity of additional income if enhanced.
The concern of the local government officials for the enhancement of the fish farming project reached DOLE Regional Office No. 6.
Considering the needs of the marginalized fishers and the benefits of the project, Regional Director Atty. Sixto Popoy T. Rodriguez, Jr. directed the Guimaras Field Office to fast track the processing of the projects' requirements.
A total of Php659,425 for the Enhancement of Fish Farming Project was used to purchase 16 new units of motor engines with accessories and fishing nets for fish and crab catching that will provide additional income to beneficiaries.
RD Rodriguez emphasized that the area is blessed with abundant natural resources and the vulnerable sector should be empowered to use it responsibly for their livelihood. The facilities of the fisherfolks should be enhanced to complement their skills and capabilities. The project, according to him, is an inspiration to keep the desire of the beneficiaries to improve their economic condition burning.