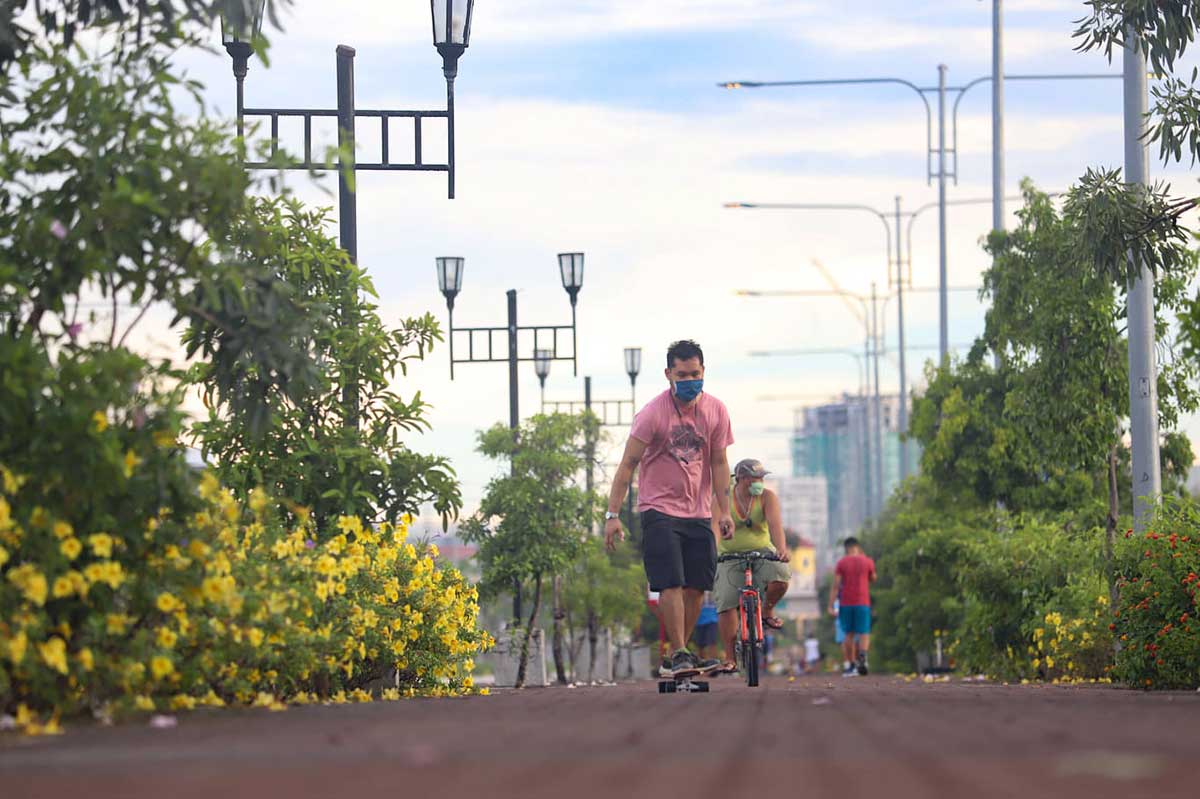 By Joseph B.A. Marzan
Iloilo City Mayor Jerry Treñas believes that the rule on wearing masks should remain as the coronavirus disease 2019 (COVID-19) menace remains a threat to economic revival and the city in general.
Treñas told Bombo Radyo Iloilo on Wednesday that he has no plans to drop the mask mandate here, citing the remaining presence of COVID-19 cases.
"We have no changes on the [rules on] face masks. We are seeing that [COVID-19] cases are rising, and although they are mild and asymptomatic, we still have to make sure that we protect ourselves because the virus is still there," Treñas said.
The mayor made the same statement during his press conference Monday, in reference to the executive order issued by Cebu Governor Gwen Garcia which made wearing masks in public places in their province optional, particularly in open and well-ventilated areas.
"[Garcia] said she made [mask wearing] optional to hide ugly faces and flat noses. For us, Ilonggos and Ilonggas, we are all beautiful, we don't hide our faces. But we follow the DILG and the DOH. When the DOH says that we are okay [to not require face masks], then we are okay to remove them," he quipped.
The Department of the Interior and Local Government and the Department of Justice have already slammed Garcia's move, saying that the guidelines of the national Inter-Agency Task Force for the Management of Emerging Infectious Diseases (IATF-MEID) remains effective over her edict.
This also comes as the Department of Health recorded 386 new COVID-19 cases last Monday (June 13), the highest daily increase since April 3.
Treñas last Monday also confirmed 15 new COVID cases, the highest reports by the city since the number of new cases logged started winding down last March.
Ten of these cases were medicine students who were tested as part of their face-to-face class requirements, but none of the traced contacts tested positive.
The DOH also confirmed on Wednesday 16 new cases of COVID Omicron subvariants, the latest of confirmations that have been reported in the previous weeks. One of these new cases is from Western Visayas.