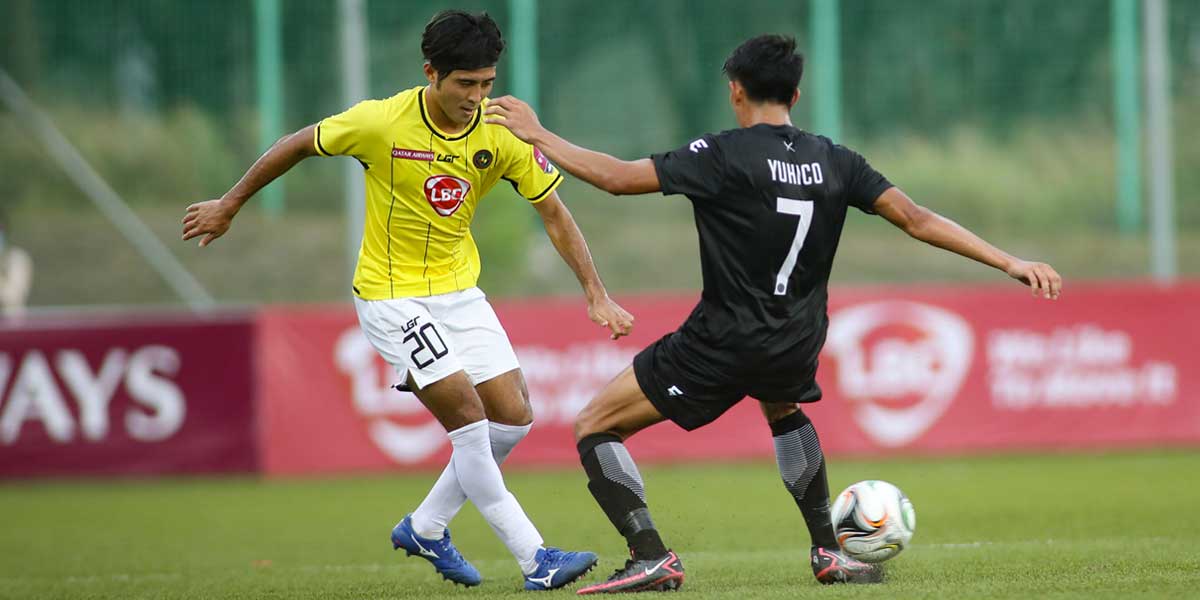 By Leobert Julian A. de la Peña
The Kaya FC-Iloilo opened their 2022 Copa Paulino Alcantara title defense campaign with a close win against the Maharlika Manila squad, 1-0, held at the PFF National Training Center in Carmona, Cavite.
It was a scoreless first half as both teams failed to find the back of the net and ramped up their respective defensive sets.
Kaya FC's Robert Lopez Mendy had the chance to put Iloilo ahead in the first half but his attempt was read well by Maharlika's goalkeeper Henri Bandeken Fong.
However, a minute in after the second-half whistle, Kaya FC's Daizo Horikoshi immediately delivered for Iloilo and sank the first and only goal of the match.
Horikoshi negated the tough Maharlika backline defense and swished in a clear and powerful shot that caught Fong off-guard.
Iloilo had the chance to pile up the points right after the Horikoshi conversion but the attempts from Ilonggo team captain Jovin Bedic, Sandro Reyes, and Audi Menzi all came close but fell short.
Despite the first-match scare against the defensive-minded Maharlika team, Kaya FC's win still put them on top of the standings.
A huge test for the defending champions will come in their next match against the United City FC (former Ceres Negros FC) on March 28, 2022 still at the PFF National Training Center in Carmona, Cavite.