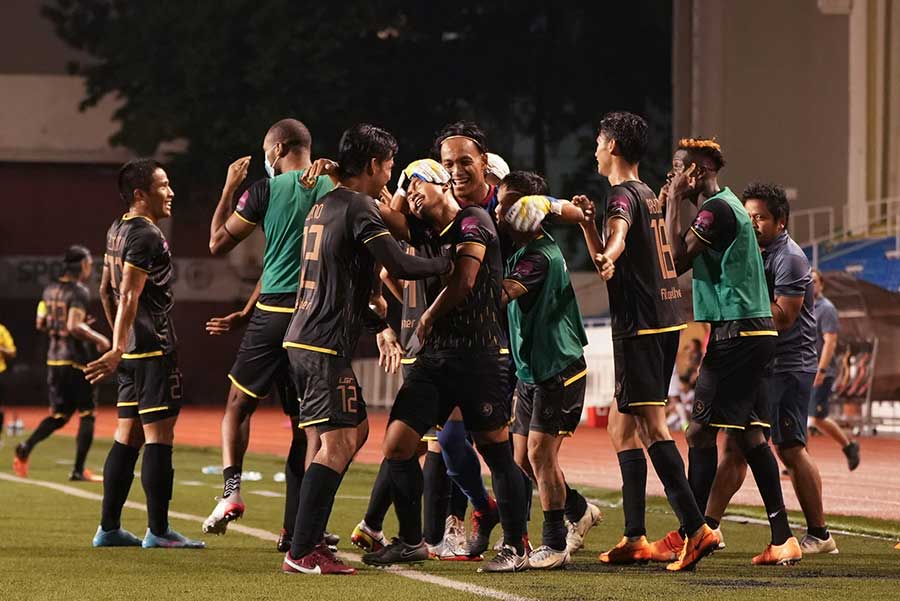 By Leobert Julian A. de la Peña
The Kaya FC-Iloilo football squad picked up where they left off and notched an early win in the 2022-2023 Philippines Football League (PFL) after edging the Azkals Development Team (ADT), 1-0.
It was not an easy task containing the young ADT boys as the hand-picked pool of the national team displayed tremendous defense and made it tough for Kaya FC to get into their offensive sets.
Every time the former champions got off to the races and attempted to draw first blood, the ADT backline defense was quick to recover and deterred Kaya FC from penetrating inside their penalty area.
However, Iloilo finally got to see some daylight after Jarvey Gayoso had a clean attempt for their first goal of the contest but ADT's goalkeeper Julian Schwarzer was there to save the ball.
After the Gayoso attempt, it was Ilonggo Jovin Bedic who tried to put them on the board but Schwarzer was again quick with his reflexes and denied Kaya FC's attempt.
Iloilo didn't stop applying the offensive pressure and capitalized on every ADT defensive miscommunication but Schwarzer was always there to clean up their mess.
With nine minutes remaining in the match, Kaya FC fielded back striker Eric Ben Giganto which proved to be the game-winning move of the match.
The former Far Eastern University (FEU) player struck the game's lone goal during the extension period and became the only player that got past Schwarzer's tremendous goalkeeping.
"I really expected that it will be a tough game. Before Giganto scored, he had really good chances as well. I'm sure he was always in the right positions even in training, so I'm sure he will score. That's why I put him in the last minutes," said Kaya FC's head coach Yu Hoshide.