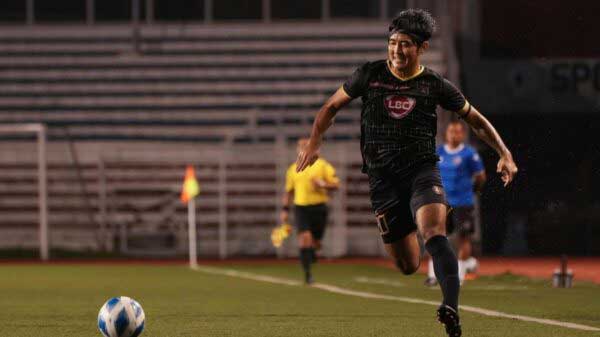 By Leobert Julian A. de la Peña
Kaya FC-Iloilo dominated on both ends of the pitch and demolished Dynamic Herb Cebu FC, 3-0, in the 2022-2023 Philippines Football League (PFL) tournament.
Daizo Horikoshi was a man on a mission for Kaya FC after delivering the assist for Iloilo's first goal courtesy of Jarvey Gayoso and sealed the win with a brace in the second half.
It was a tightly-contested first half as both squads failed to find the back of the net and were struggling to gain their offensive rhythms.
However, in the last 10 minutes of the first half, Kaya FC managed to get a few attempts which gave them confidence entering the last 45 minutes of the match.
It didn't take too long for the Ilonggo booters to draw first blood after Gayoso sent in a sweet goal nine minutes after the second-half kick-off assisted by no other than Horikoshi.
Cebu would retaliate after Gayoso's conversion and banked on its three-touch crisp passing that allowed them to penetrate inside but a late tap from Kaya FC's backline defender denied Dynamic Herb of equalizing the match.
The see-saw affair continued for 20 minutes as the match went into a higher defensive gear but Iloilo broke through in the 86th minute after Horikoshi doubled their lead after receiving a well-timed cross pass from Eric Ben Giganto.
The Horikoshi masterpiece then ended with a wonderful header goal in the extension minute, capping off his brace to lift Kaya for their second win in a row.
"I know even in the Copa Paulino Alcantara it was very hard against Cebu. They're a very physical side. My players really did well," said Kaya FC's head coach Yu Hoshide.
With the win, Kaya increased its points tally to six with two straight wins while Dynamic Herb is yet to enter the winning column of the tournament.