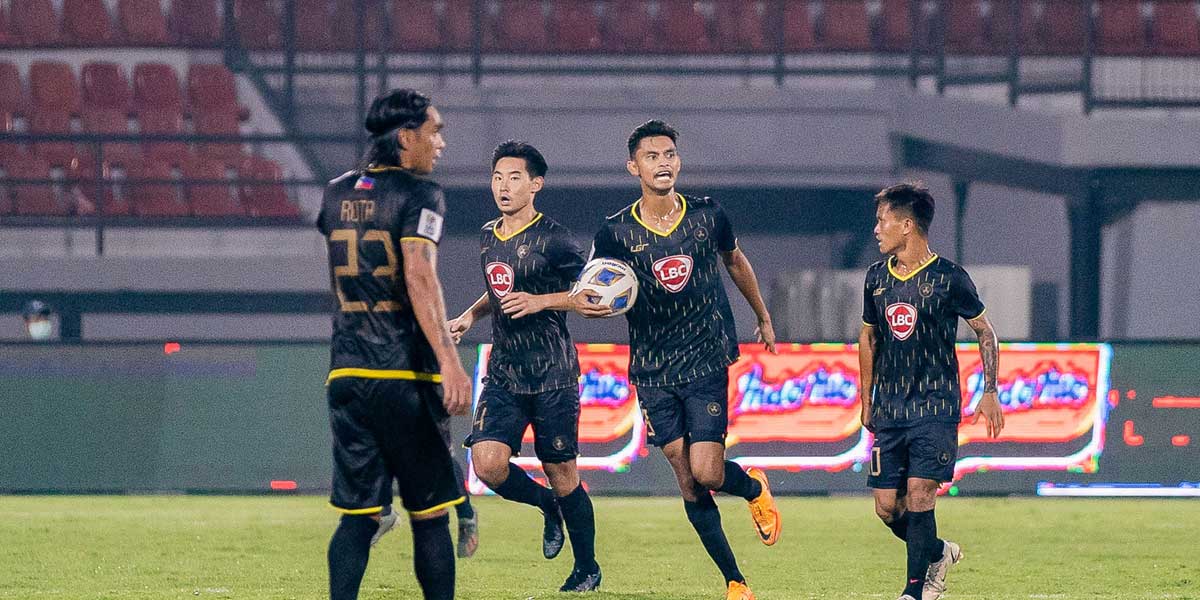 By Leobert Julian A. de la Peña
Kaya FC-Iloilo's dreams of making it to the prestigious 2022 AFC Cup have taken a back seat after receiving a drubbing 1-4 loss against the Kedah Darul Aman during the 2022 AFC Cup qualifiers held at the Kapten I Wayan Dipta Stadium in Bali, Indonesia.
It was a painful loss for the Filipinos in a crucial game against Kedah Darul Aman that left them scoreless in Group G in two matches.
The Malaysian Super League squad was off to an excellent start and displayed their signature crisp passing against the scrambling Iloilo defense.
However, the Philippines Football League (PFL) representatives were quick to bounce back and managed several defensive stops to end the first half in a scoreless draw.
Robert Lopez Mendy had the chance to put Kaya FC on top with 20 minutes remaining in the first half but missed the golden opportunity that would've given them the momentum boost heading into the next 45 minutes.
The Kaya FC squad were off to a poor start in the second half after Fayadh Zulkifli drew first blood for Kedah Darul Aman in the 57th minute.
The bleeding didn't stop for Kaya FC after Mahmoud Al Mardi doubled Kedah's lead after receiving a beautiful pass from Ronald Ngah three minutes after Zulkifli's goal.
Kaya FC attempted to score after going down 0-2 but their setup offensive schemes were easily disrupted by Kedah's length and defensive tenacity.
Ngah and Zulkifli sealed the deal for Kedah and added two more goals in the 82nd minute and stoppage time, respectively.
Kaya's young football star Jarvey Gayoso was able to sink a goal in the 86th minute but wasn't enough to spearhead a courageous four-minute rally and would go down 0-2 in the qualifiers.