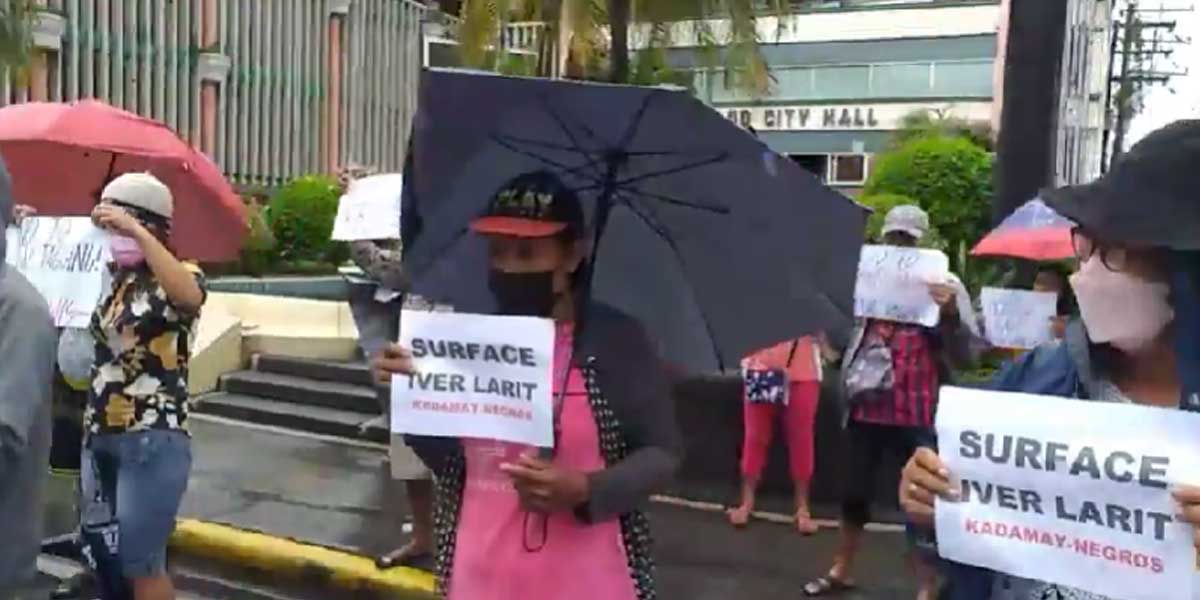 By Glazyl Y. Masculino
BACOLOD City – Progressive groups led by Kadamay Negros held a protest in front of the Old City Hall here yesterday to call for the release of 51-year-old Iver Larit, who was reported missing last Wednesday, April 6.
According to Captain Elmer Bonilla, head of Police Station 7, Larit's son reported to the police on April 6 that his father failed to go home last Tuesday and that they could not reach him through his cellular phone.
Bonilla said that Larit's son reported that his father left their house around 9 a.m. on April 5, as he had an appointment at the Kadamay office.
However, Karapatan Negros island said in a Facebook post that Larit's colleagues started to worry as he did not arrive to an appointment with an urban poor community here that he was helping organize against threats of demolition.
"Indi ta mabal-an kung ano gid natabo. Basi may gin kadtuan siya kay legal age naman siya, pero ginparecord lang ka bata niya na missing daw siya kay indi nila macontact kag wala kapuli sa ila," Bonilla said.
Larit is an urban poor organizer and an education officer of Kadamay Negros, according to Karapatan Negros island.
In 2011, Larit was detained for eight months for trumped-up charges, but was eventually dismissed for lack of substantial evidence, according to Karapatan Negros island.
Despite the attacks, Larit continued to organize urban poor communities here.
Karapatan Negros Island asserted their calls to end the targeted attacks on community organizers in Negros.