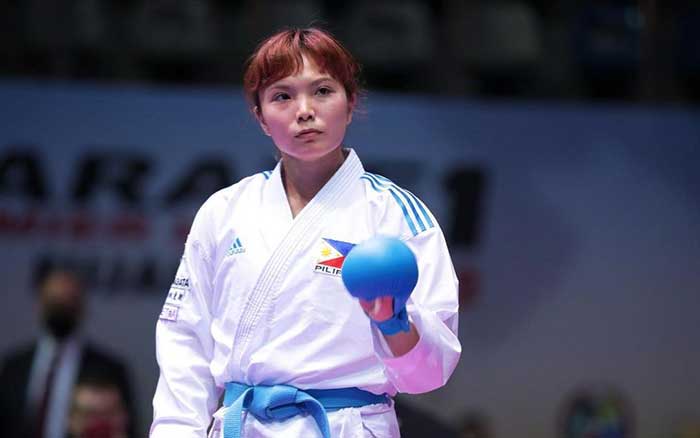 By Leobert Julian A. de la Peña
Karateka Junna Tsukii is set to receive a one-million-peso incentive from the Philippine Sports Commission (PSC) after becoming the first-ever Filipina to clinch the gold medal in the World Games.
Under the Republic Act 10699 or the Incentives Act, athletes who will garner medals in the Southeast Asian Games, Asian Games, Olympics, and other prestigious international competitions will earn a bonus from the Philippine government in return for their efforts of putting the country at the top of international sports.
Tsukii will also be the first Filipina athlete who will receive the incentive under newly-declared president of the Philippines Ferdinand "Bongbong" Marcos Jr.
The 30-year-old Filipina-Japanese stunned the world after pulling off an upset win against the no. 2 ranked Yorgelis Salazar of Venezuela during the championship match of the women's kumite under-50 kilogram division.
This is the first-ever gold by a Filipina athlete since the World Games kicked off last 1981 and is the second overall gold medal of a Filipino athlete.
World-class Filipino billiards player Carlo Biado became the first to claim the throne for the Philippines during the 2017 edition of the World Games.
It was a stellar run for the Fil-Jap karateka after facing early adversity when Salazar quickly put her imprints on Tsukii, edging her in the very first round of the elimination phase.
However, Tsukii bounced back and took down several top dogs in the tournament in her remaining matches including 2018 Asian Champion Miyo Miyahara of Japan during her knockout match.
Tsukii put up a performance for the ages and out-pointed Miyahara during the match that ended in a tightly-contested 4-3 ending and capped off her redemption tour by getting back at Salazar.