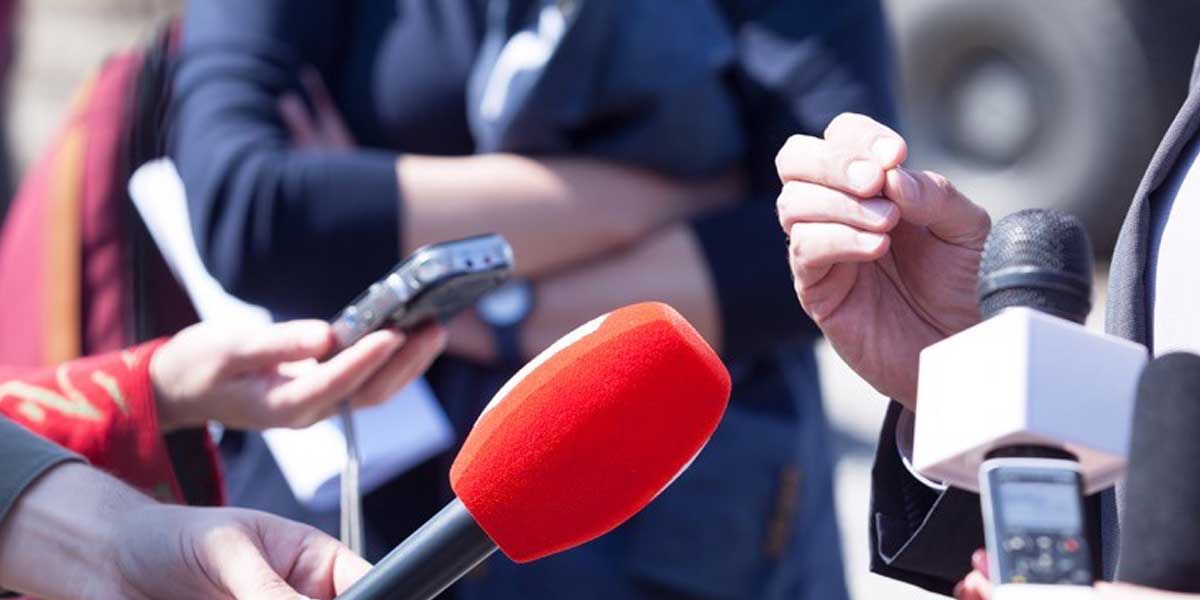 Strategic communication is a known success factor for evidence-informed decision- and policy-making, ensuring stakeholder buy-in and facilitating public support and trust.
In many countries, the COVID-19 pandemic recently revealed substantial deficits in communicating evidence-to-policy processes, facilitating misinformation, creating public distrust in science and public institutions, or fuelling vaccine hesitancy.
Through its work at country level, WHO's Evidence-informed Policy Network (EVIPNet) fosters active exchange among producers, users, and brokers of evidence, and offers tools to effectively communicate scientific evidence for improved health policy and impact.
In this interview, Dr. Vera Zylka Menhorn, long-time medical journalist and head of the medical reporting and perspectives desk at the German Medical Journal (Deutsches Ärzteblatt), discusses some of the challenges journalists are facing in understanding and effectively communicating science, and explains how Science Media Centres can facilitate more accurate and evidence-based public information.
Interviewer: Over the last two years, global media coverage was heavily dominated by the COVID-19 pandemic. As a health and science reporter, these must have been busy times for you. Can you describe some of the challenges in reporting on COVID-19?
Dr. Vera Zylka-Menhorn:
The flood of scientific studies that needed to be assessed for quality and relevance was a major challenge, especially at the beginning of the pandemic when many contradictory results were presented simultaneously. Science is a continuous process that requires constant adaptation and possibly correction. While this is evident to scientists, the resulting uncertainty is difficult to communicate to a broad public.
Uncertainty and doubt can be further fuelled by sensationalist articles in mainstream lay press. When journalists are trying to attract attention with shocking headlines and breaking news, they inevitably contribute to a loss of confidence among large audiences. It is also frustrating when self-proclaimed 'experts', who are neither infectious diseases specialists nor specialized in COVID-19 research, speak out regularly and loudly. When major media outlets amplify these voices and offer them a stage, a dangerous dynamic can develop. The low COVID-19 vaccine coverage in some European countries was one consequence we observed.
Another stressor in reporting on COVID-19 is the rapid spread of misinformation through social media.
Interviewer: Given the rapidly evolving body of evidence on COVID-19, did you ever experience a situation in which you were uncertain which piece of evidence to trust and report on?
Dr. Vera Zylka-Menhorn: There have certainly been moments when I, too, found it difficult to assess the reliability of new information. For example, there were numerous studies conducted and published in countries governed by authoritarian regimes. As a physician and long-time science journalist, I had to consider the risk of some study results being politically coloured. In these cases, I either refrained from using such publications or tried to present and explain remaining doubts, sometimes by interviewing scientists whom I have known and trusted for many years.
Interviewer: The WHO Global Evidence-to-Policy (E2P) Summit last November emphasized how crucial collaboration between disciplines and sectors is to effectively translate evidence into health policy and practice. This includes both the research and the media sectors, the producers and the disseminators of new evidence.
What advice would you give fellow journalists to improve coverage of scientific research and health policy?
Dr. Vera Zylka-Menhorn: One truly valuable resource for media representatives and scientists is the Science Media Centre, an organization dedicated to providing accurate and evidence-based information about science and engineering. The Centre has branches in Canada, Germany, New Zealand, Taiwan and United Kingdom, and is currently looking to expand to Africa. The Centre's philosophy is that media will cover science better when scientists have better media skills. This meets a major need.
The German Science Media Centre, for example, bundles and screens scientific publications on COVID-19, offering weekly updates, factsheets, and press conferences. The German National Academy of Sciences Leopoldina is a cooperation partner and helps the Centre to review evidence and identify key issues of significance to society, irrespective of political views. Some 1,600 journalists had accredited themselves to the service by the end of 2021. I believe this supports the public understanding of science and improves science reporting.
Interviewer: How can evidence producers improve their collaboration and communication with media representatives to effectively convey the main messages of their results?
Dr. Vera Zylka-Menhorn: The Science Media Centre also works with scientists and supports them to engage with the media, particularly when evidence concerns controversial and politically charged subjects. For scientists with limited media experience, the Centre offers special events introducing them to the news media and their daily reality.
Collaboration for me also requires scientists and science journals worldwide to make their results openly available, so that media representatives can freely access them. Unfortunately, in Germany alone, a majority of COVID-19 related reports and news are kept behind a paywall. At least during a pandemic, health information should be made available to the public free of charge. A sense of responsibility and solidarity also needs to come from publishers. (WHO)