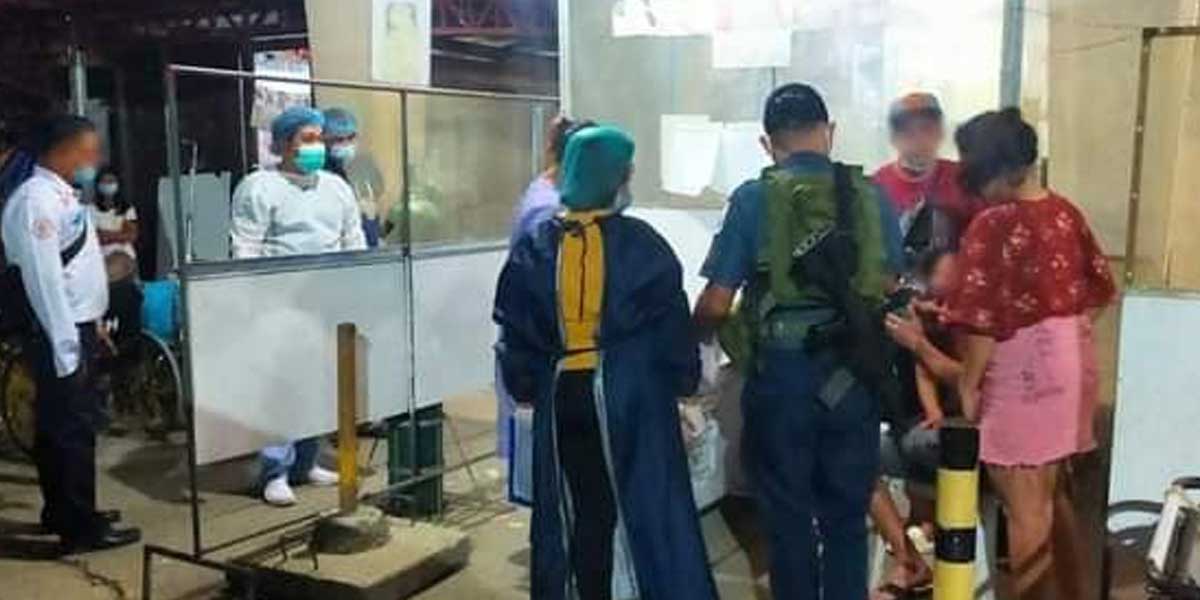 By Jennifer P. Rendon
A local government job hire is now in police custody following a shooting episode that killed a 23-year-old man evening of April 23, 2022 in Maasin, Iloilo.
Jun Masculino, 38, an employee of the mayor's office and resident of Barangay West, Maasin, surrendered to the police after he accidentally shot and killed Agelo Miro Jr., also a resident of the said place.
Prior to the shooting episode, a community dance was held at Bagacay West for their annual fiesta celebration.
Around 11:50 p.m., a commotion ensued between the groups of young men inside the dance hall.
Masculino allegedly wanted to pacify the rumble. He drew his caliber .45 pistol inside his sling bag and fired a warning shot.
At that time, Miro was outside the dance hall and scaled the steel fence to check the commotion inside the hall.
After the single shot was fired, Miro fell to the ground.
The bullet from Masculino's gun penetrated his head.
The victim was rushed to Ramon Tabiana Memorial District Hospital in Cabatuan town but was declared dead on arrival.
The suspect fled after the incident but yielded at 3:38 a.m. the following day.
Before the dance party, the team of incumbent Mayor Francis Amboy, who is seeking reelection, held a political rally in the area.
Meanwhile, Lieutenant Jayson Mausig, Maasin police chief, said the suspect and victim had no grudges against each other.
In fact, their families are close since Miro's younger sibling is Masculino's godchild.
It was not yet known if the victim's family would pursue charges against Masculino.
But the suspect could still be liable for violation of Commission on Elections (COMELEC) Resolution No. 10728 and Republic Act 10591 (Comprehensive Firearms and Ammunition Regulation Act).