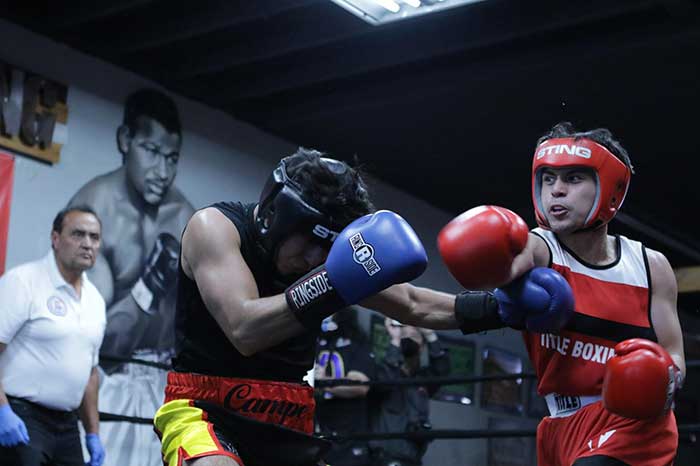 By Leobert Julian A. de la Peña
Will another Pacquiao stun the whole world and take the boxing scene by storm?
Jimuel Pacquiao, the eldest son of boxing's only eight-division world champion Manny "Pacman" Pacquiao, is seeking to make a name for himself after securing his first amateur win in the US against Andres Rosales in a three-round junior welterweight bout.
The 20-year-old boxing aspirant's decision of pursuing a career started when he chose to stay in the US and train intensively under the mentorship of Marvin Somodio.
Jimuel is also representing the Wild Card Boxing Club, his father's training kingdom in the US where he was molded into one of boxing's greats by the legendary trainer Freddie Roach.
Undoubtedly, Jimuel was moving like his father in terms of the fluid head movements and possessed underrated footwork.
Jimuel's go-to move during his fight against Rosales was also one of his father's signature three-punch combinations, the jab to the head, straight to the body, then another jab to the head combo that was perfectly executed several times in three rounds.
Rosales looked to get back in the scorecards when he pressured him inside and turned it into a slugfest but the clever Jimuel always timed his counter spin that kept him away from the ropes.
The win gave Jimuel his first victory on US soil and fifth overall with only one loss, able to kick off his amateur career in the Philippines with a 4-1 record.
Jimuel is also supported by his father's boxing promotions, the MP (Manny Pacquiao) Promotions headed by president Sean Gibbons.