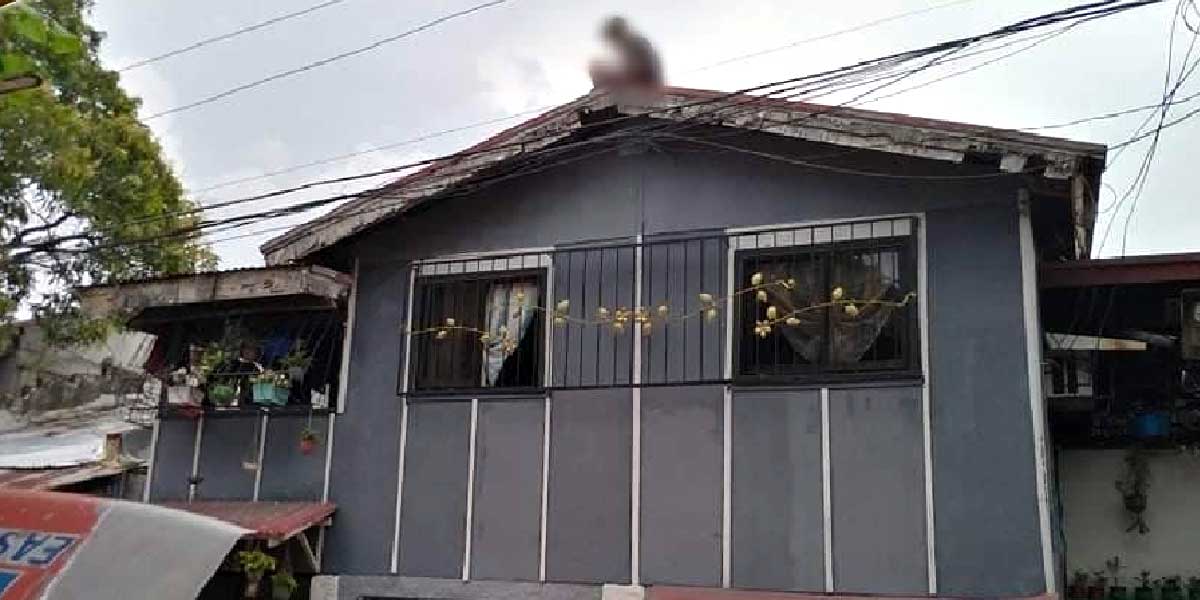 By Jennifer P. Rendon
At 26, Bong (real name withheld) thought that he already found his forever with Rose (not her real name).
For three months, the two lived as a couple at Barangay Sinikway, Lapuz, Iloilo City.
Three weeks ago, Rose told Bong that she would just go to Jaro district for the distribution of special Assistance to Individuals in Crisis Situation (AICS). But she did not come back.
Bong later learned that Rose was already married, contrary to his belief that she is not committed to anyone.
It appeared Rose went back to her husband, the moment the latter was temporarily released from incarceration.
Feeling betrayed, Bong decided to end his life.
At around 8 a.m. Saturday, he scaled the rooftop of their two-story house and poised to jump off the roof.
When relatives and neighbors tried to stop him, Bong went to the next level and tried to hold on to the electric wires.
Major Jose Val Ladublan, La Paz police chief, said they learned of the incident around 12 pm. They immediately called on the Bureau of Fire Protection (BFP) to help in the rescue operation.
Police also called the city's electricity provider, MORE Electric and Power Corporation, to temporarily cut off power in the area.
A policeman living in the area also helped convince Bong to descend from the rooftop.
On the ground, neighbors held on to a tarpaulin sheet with which to catch Bong in case he leaped.
But after 30 minutes, he voluntarily went with the police and the BFP personnel.
Ladublan said they asked Bong's family to subject him to psychiatric evaluation.