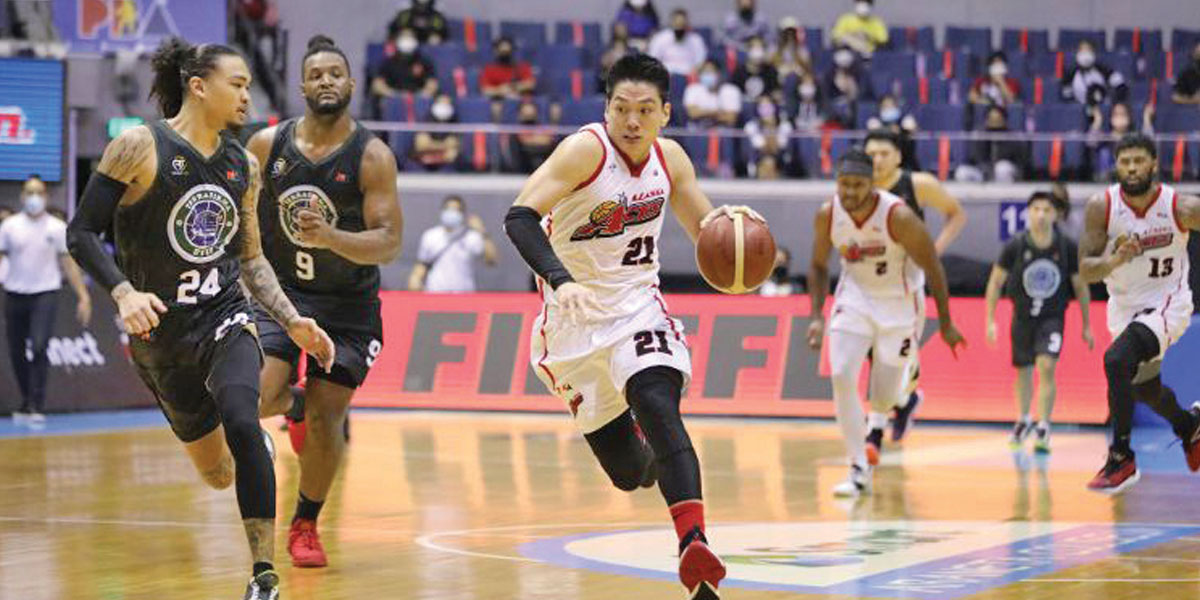 By Leobert Julian A. de la Peña
Jeron Teng's dominant fourth quarter performance helped the Alaska Aces steal the much-needed win against the Terrafirma Dyip, 102-97, after being down by as much as 20 points heading into the final quarter.
The Alaska franchise's last dance is still top-rated after another episode earned them a win since kicking off their farewell tour with a close victory against the Rain or Shine Elastopainters.
However, the Aces had to dig deep this time after coming back from a 20-point deficit courtesy of Teng's magical fourth quarter performance.
Soon as Teng hit a tough leftie fast-break layup in the 8:35 mark of the fourth quarter, the former De La Salle University superstar caught fire and man-handled the entire Terrafirma squad.
Teng matched the entire Dyip's scoring production in the last canto when he scored 14 of his new career-high 30 points in the final 12 minutes of the tightly-contested showdown.
It seemed like Joshua Munzon and the rest of the Dyip were bound for a walk in the park when their once six-point lead suddenly ballooned to 20 just before the fourth quarter started.
However, Alaska head coach Jeff Cariaso deployed a few of his rookies including lottery pick Allyn Bulanadi who provided the spark for the Aces' comeback.
The Aces trailed by 18 points with 9:50 left in the game but Bulanadi's back-to-back three-pointers spearheaded their run before Teng took over in the clutch.
Bulanadi and Teng's effort paid off as Abu Tratter's strong drive to the basket cut Terrafirma's lead to just eight with seven minutes still left in the game.
From there, the Aces just played tremendously and never gave Terrafirma room to breathe after outscoring them, 36-14, in the fourth quarter.
Alaska is currently on a two-game winning streak since announcing their retirement from the PBA and is determined to add another championship before their graceful exit.