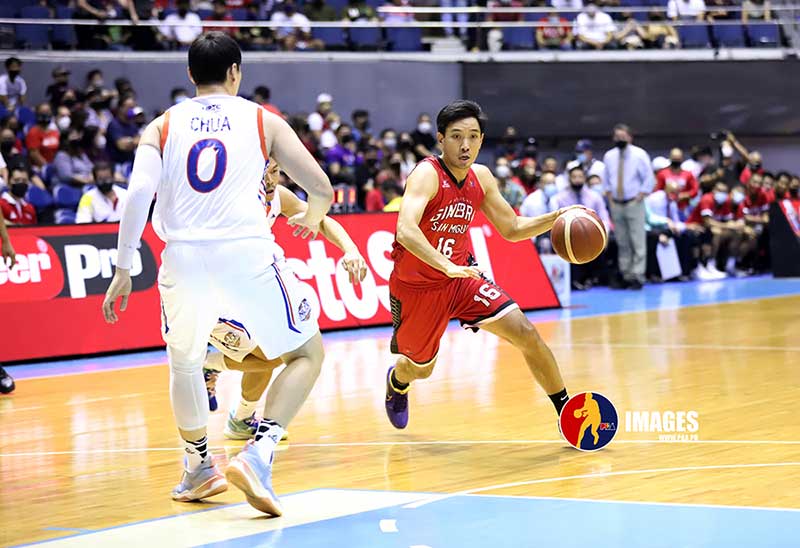 By Leobert Julian A. de la Peña
Jeff Chan isn't going anywhere.
After a stellar 2021-2022 PBA Governor's Cup performance helping the Barangay Ginebra San Miguel clinch the championship title, the tagged "Negros Sniper" inked another contract extension and will give it another go in hopes of a back-to-back achievement.
The leftie shooter confirmed that they already mutually agreed to a one-year contract with Ginebra and will join the training camp soon as coach Cone finalizes their summer workout plans.
Chan was one of the most important pieces to head coach Tim Cone's championship campaign after delivering offensively in the most perfect time of the postseason.
With Ginebra entering the playoffs full of doubts and criticisms due to Japeth Aguilar and Stanley Pringle's respective injuries, most analysts counted them out of finals contention.
However, the ever-reliable veteran shooter from Negros paid back the trust coach Cone gave him and looked like his Rain or Shine form when he consistently put up points above his average during the regular season.
Chan was a man on a mission during their closeout game against the NLEX Road Warriors during the PBA semifinals and finished the game with 20 huge points including five-made three-pointers out of eight total attempts.
"Jeff is a forgotten man. It's funny. He was like the forgotten man, holding on, just looking to play here and there. He just steps up when we need him. He stepped up and he just played huge," said Cone.
After a tremendous series against the Road Warriors, Chan wasn't done putting up the stellar numbers and was consistent against the Meralco Bolts during the grand finals.
Despite the size and the signature perimeter defensive schemes Meralco head coach Norman Black deployed, Chan still found numerous ways to score and torched the trio of Allein Maliksi, Aaron Black, and Chris Banchero.
This will be Chan's 14th year in the PBA since getting drafted seventh during the second round of the 2008 Rookie Draft.