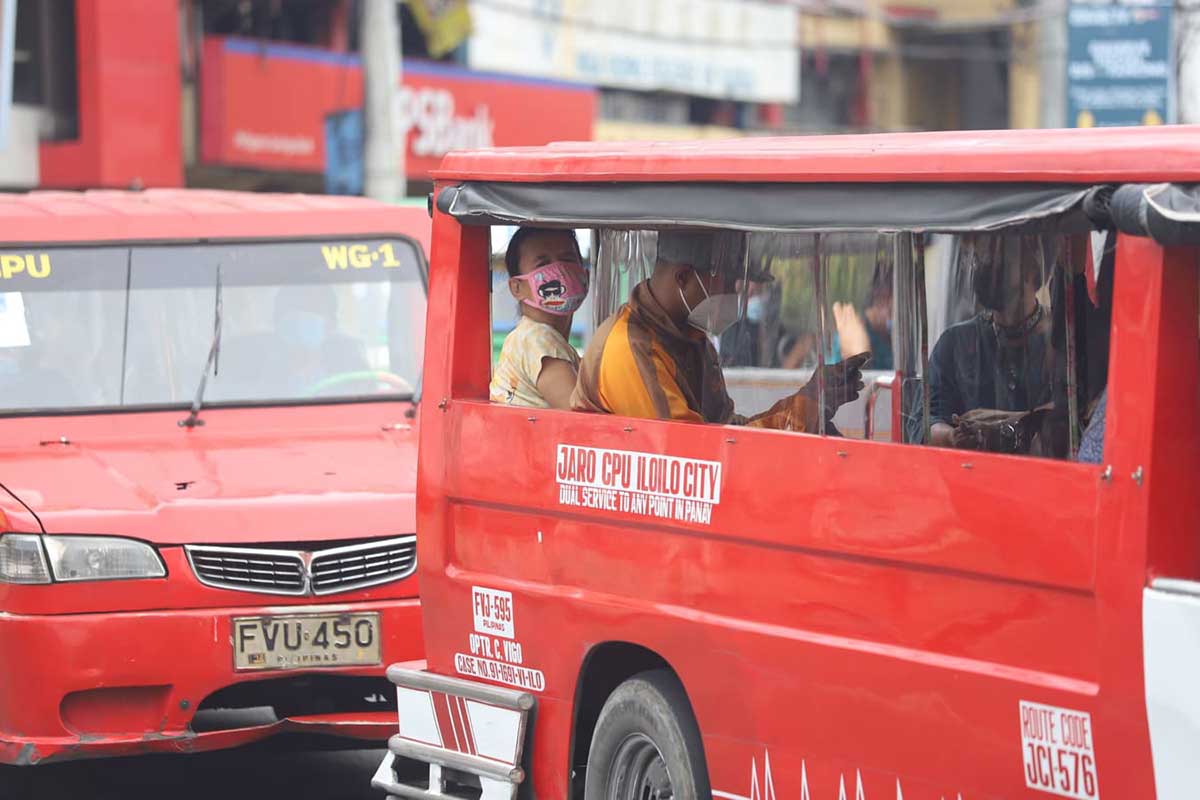 By Joseph B.A. Marzan
One of Iloilo City's transport alliances said Monday that it has started the strict enforcement of the 70 percent maximum capacity scheme for their jeepneys and a "no vaccination, no ride" policy to help curb the spread of the coronavirus disease 2019 (COVID-19).
City Loop Integrated Alliance of Jeepney Operators and Drivers Association (CLIAJODA) president Rizalito Alido confirmed in an interview with Aksyon Radyo Iloilo that they advised their officers and members about the new rules.
To ensure that the capacity requirement would be implemented, dispatchers and drivers would have to coordinate with each other to be able to advise passengers about the capacity as well as to remind about physical distancing.
Drivers were enjoined not to pick up passengers in areas that are not designated jeepney stops.
Alido added that while they have decreased maximum capacity in their vehicles, they did not impose the placing of plastic barriers between seats.
"We've already advised our route managers, route presidents, including our passenger assistance officers, to arrange it well. We don't have the [plastic] barriers considering that they are not required, but we are seeing to it that we implement the 70 percent maximum capacity [requirement] would be implemented by our operators and drivers," Alido said.
He also said that the effective implementation of the rules would depend heavily on the jeepney drivers.
"We need discipline of the drivers since they are the ones holding the wheel. They know the orders, and they are the ones being cited. It's a matter of disciplinary obedience to the law. We can definitely observe the 70 percent capacity," he said.
As to the 'no vaccination, no ride' policy, Alido said that while the rule is applicable to passengers only, drivers and other transport officers from their group have also been advised to be fully vaccinated.
He cited that they did not let two of their passenger assistance officers report to duty unless they have been fully vaccinated.
"For our passengers, they just have to bring their vaccination cards, because those will be checked. We also have orders to [our drivers], that for passengers from farther areas coming into the city, they could be given warnings but they cannot be accommodated next time," he stated.
Passenger assistance officers would be the ones to check for the vaccination cards in modernized jeepneys, while drivers would be obliged to do the same for traditional jeepneys.
"For our terminals, in Mohon, Ungka ITGSI, or Tagbak, the dispatchers would be the ones accepting the vaccination cards of the passengers," he explained.
He said that they will also ask the Iloilo City government and the Land Transportation Franchising and Regulatory Board (LTFRB) for written orders to properly implement the said rule, but in the meantime, they would be warning passengers who do not have vaccination cards.