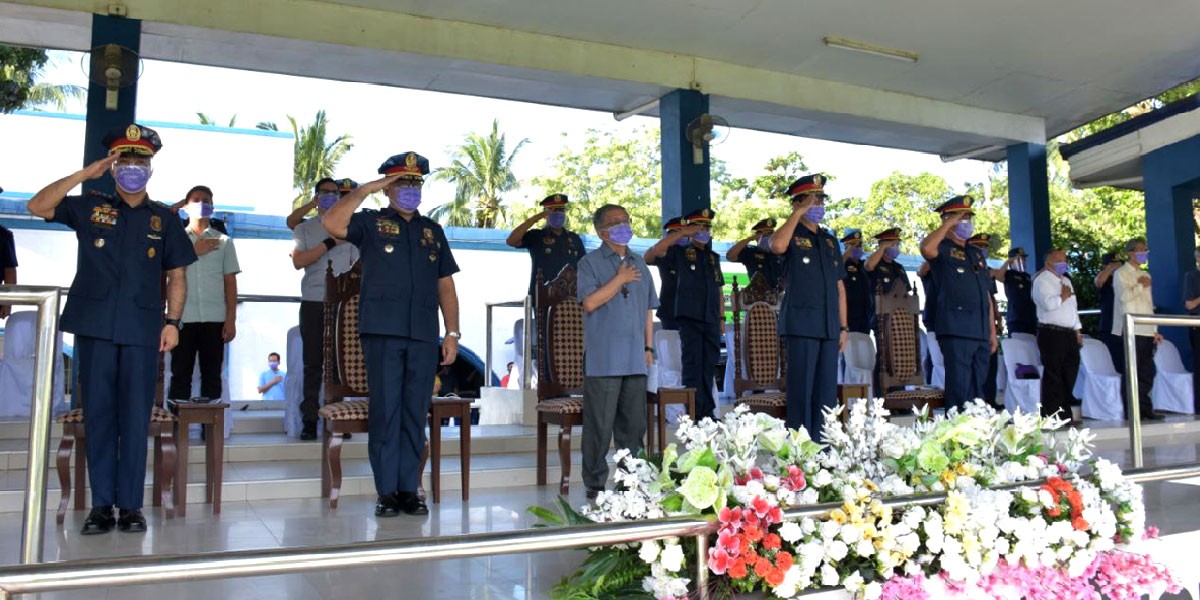 The Archbishop of Jaro, Most Reverend Jose Romeo Lazo visited the Police Regional Office (PRO)-6 headquarters in Camp Delgado, Iloilo City on March 15, 2021 to celebrate 500 years of Christianity in the Philippines with the police force of Western Visayas.
According to Archbishop Lazo, 500 years of Christianity strengthen the faith, discipline and integrity of the PNP.
"The PNP is expected to be disciplined men with controlled behavior, orderliness and obedience," Lazo said.
"When you go all out for peace and order protection and defense of people then you are witnessing your faith," he added.
During the celebration, PRO-6 awarded Medalya ng Kasanayan to Police Major Virgil Ibardolaza, Regional Pastoral Officer; PSMS Roque Orleans, PSSg Rustico Dañosa Jr, PCPL Rubie Aquino and Pat Karissa Ann Gevero for their exemplary performance, efficiency and devotion to duty as members of the PRO-6 by uplifting the Moral and Spiritual aspect of every police personnel.
PRO-6 also recognized Imam Saadodeem Mayo of Iloilo Pioneer Mosque, Pastors Eliseo Dieta of the Seventh Day Adventist, Ariel Jardenil of Doane Baptist Church, and Rick Martin of Iloilo Baptist Church for their invaluable and unwavering commitment in strengthening the Christian faith of the men and women of the Philippine National Police which is anchored to the core values of being Maka-diyos.
"Be the 500 years for all of us the time of gratitude and a time for witnessing, together we become bridges for all who cross and become a gift to one another," Lazo added.
The activity was held during the Monday Flag Raising and Awarding ceremony. Also present during the celebration is Police Brigadier General Rolando Miranda, director of PRO6 together with the regional directorial staff.