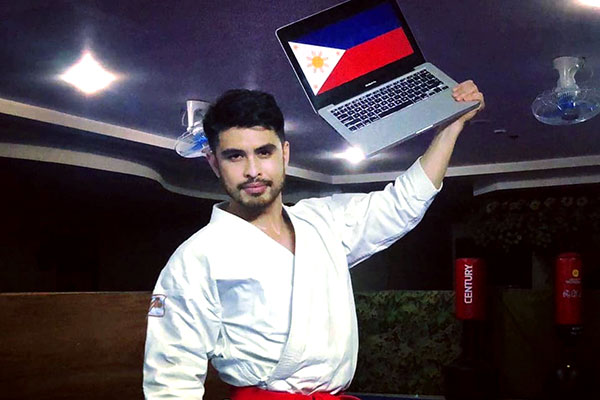 By Leobert Julian A. de la Peña
De Los Santos is still the undisputed king of virtual kata.
After ending 2020 as the world no. 1 in the sport, James De Los Santos is even hungrier for more and dominated the recent Sportdata e-Tournament World Series.
The Filipino prized karateka took down 18 seeded opponents and cruised to the series finals with a nipping victory over Gabriel Nedelcu of Romania, 24.3-24.
It was one of the closest championship matches of De Los Santos' career despite executing to perfection the Unsu form.
De Los Santos did not have an easy path on his road to the finals and got hooked in several close call duels including Sweden's William Tran, 25.4-24.3, and Germany's Markus Hecht, 24.5-23.2.
The wins gave the 30-year-old top karateka the much-needed momentum and started to ooze with confidence during his remaining matches against Cornelius Johnson of Norway and Silvio Cerone-Biagoni.
De Los Santos' Sportdata World Series gold medal is his eighth of the year and is looking to add more to maintain his world no.1 ranking.