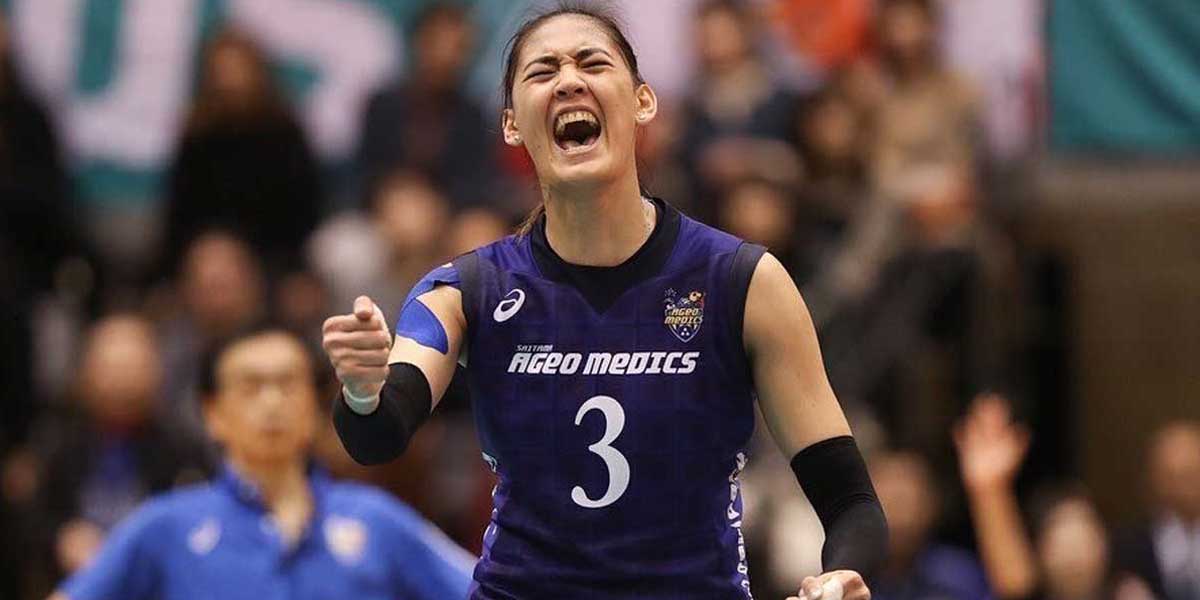 By Leobert Julian A. de la Peña
Jaja Santiago continues to present her case as the 2021-2022 Japan Volleyball League's Division I best middle blocker in their dominating 25-14, 25-18, 25-19, win against Kurobe.
One of the best Filipina volleyball players put on a show once again and tallied an impressive six total blocks out of Saitama's nine overall.
Santiago was a force in the middle and just rejected every Kurobe spiker that tried to get past her in one of her best defensive outputs of the season.
On top of her six blocks, Santiago balanced her stat sheet and added 11 points off quick 1-2 offensive possessions and bigtime service aces.
Saitama's fourth consecutive win boosted their playoff chances while improving their win-loss record to 15-8.
Reinforcing Santiago's monster game are Yuka Sato, Lorenne Teixeira, and Kyoko Aoyagi who each chipped in 12, 10, and eight points, respectively.
Santiago is at second place behind Natsumi Watabiki and still has the chance to overtake her for the no.1 spot and the league's Best Middle Blocker award.
Santiago's team currently has high chances of entering the post-season and is holding the fifth place in a tight top five-point differential rankings.