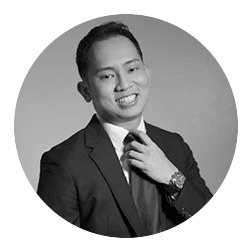 By Lcid Crescent Fernandez
We'll take a break from the usual business and marketing-related topics for this column as I'd like to talk about an advocacy I'm very passionate about: having Filipinos, particularly the youth, vote in the elections.
In democracies, we always emphasize the power of the people. And it is true. The most powerful entity in every state is its people. It is in individual action that we exercise that power collectively, by giving it to our chosen candidates every election.
But many of us choose not to exercise their power for several reasons:
We do not know that we possess it.
Even if we do know we possess it, we do not know how to wield it.
Even if we do know how to wield it, we do not know for whom to use it.
Finally, even if we do know for whom to use it, it does not matter because things won't change.
These are but a few sentiments that prevent us from effectively exercising our right and power to vote. In educating our fellow countrymen, we empower them to build a nation that reflects their identities, and their hopes for a better future.
This is why iLead Trainings, Daily Guardian, and Prometheus, together with our partners, created the iVote project.
We seek to make the people aware of how much power they have over the future of our nation, and how they can continue to make things better by individual participation in the collective process of the elections. In this initiative, we will be conducting educational campaigns, satellite registrations, panel talks, debates, and community activations all centered around exercising the responsibility and power to vote in 2022.
We hope you join us in this fight to empower our people.