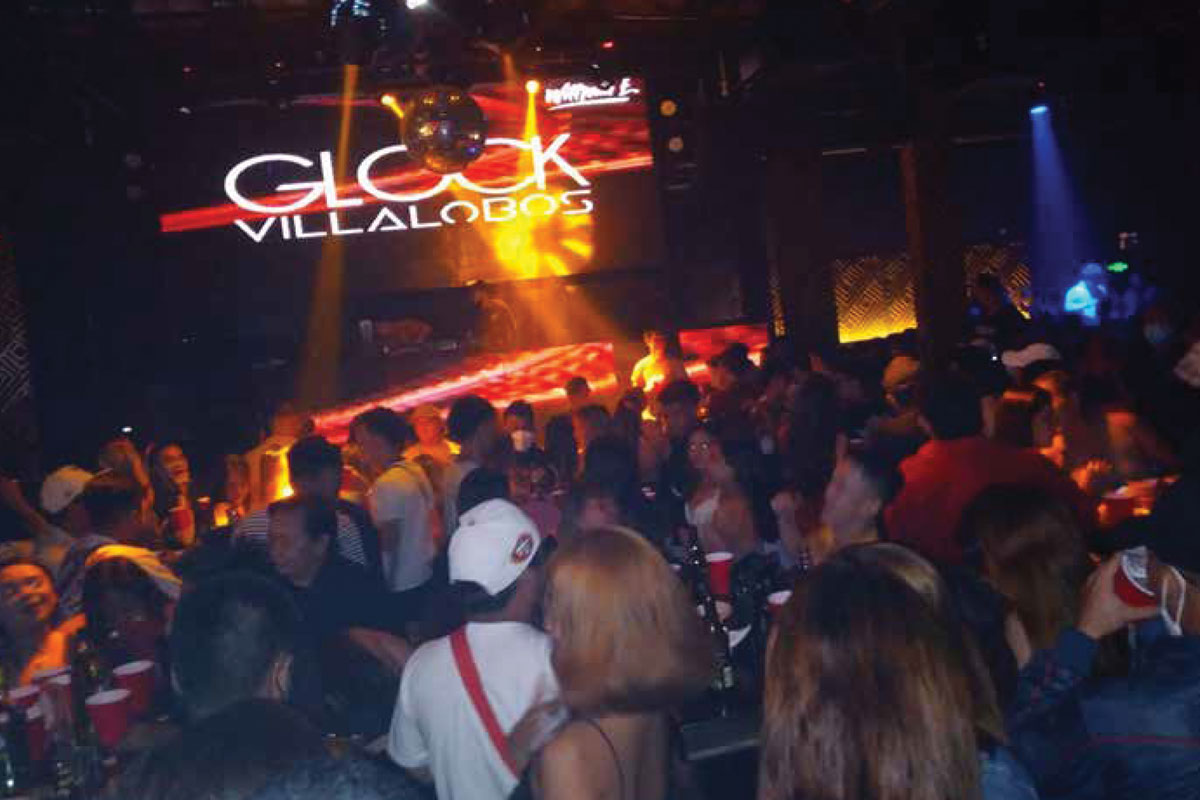 By Joseph B.A. Marzan
As the trend in new coronavirus disease 2019 (COVID-19) cases in Iloilo City winds down, the local government is pushing for more economic activity by scrapping curfew hours and allowing public consumption of alcohol.
Iloilo City Mayor Jerry Treñas issued Executive Order No. 016 series of 2022 on Friday, Feb. 18, placing new Alert Level 3 policies into effect.
The new EO does not provide any regulation as to curfew hours, meaning that the previous 10:00 p.m. to 4:00 a.m. curfew had been repealed.
While public consumption of alcoholic drinks is expressly allowed, the city government also mandated the observance of minimum public health standards including physical distancing and other existing restrictions.
Compliance teams would be deployed to conduct random inspection of establishments serving alcoholic drinks.
If establishments are found to have violated restrictions, they shall be penalized in accordance with the Iloilo City Tax Code. Individual persons will face appropriate administrative or criminal charges.
ALLOWED ESTABLISHMENTS
Establishments with 100 percent of its personnel and staff reporting onsite and serving patrons who are fully vaccinated and with Safety Seal Certification are allowed 80 percent capacity for indoor consumption of food and alcohol and 100 percent for al-fresco or outdoor.
If not all onsite employees are fully vaccinated but the establishment has a Safety Seal, they are allowed to have 50 percent indoor capacity and 70 percent al fresco.
If all employees are vaccinated but they do not have a Safety Seal, they are allowed 30 percent indoor capacity and 50 percent outdoor.
Not having both requirements will still allow establishments to operate, but only with 20 percent indoor and 50 percent outdoor.
Sales and marketing events and other promotional activities in malls and other similar establishments are allowed at 50 percent, provided that all staff reporting onsite are also fully vaccinated.
Establishments and offices within Iloilo City that continue to operate despite the express prohibition provided herein shall be meted with appropriate sanctions or penalties which include but are not limited to criminal, administrative, or civil actions.
The following establishments are allowed to operate at a 30 percent indoor capacity for fully vaccinated individuals only and 50 percent outdoor capacity:
–       Venues for meetings, incentives, conferences, and exhibitions (MICE);
–       Permitted venues for social events such as parties, wedding receptions, engagement parties, wedding anniversaries, debut and birthday parties, family reunions, and bridal or baby showers;
–       Visitor or tourist attractions such as libraries, archives, museums, galleries, exhibits, parks, plazas, public gardens, scenic viewpoints or overlooks, and the like;
–       Amusement parks or theme parks;
–       Recreational venues such as internet cafes, billiard halls, amusement arcades, bowling alleys, skating rinks, archery halls, swimming pools, and similar venues;
–       Cinemas and movie houses, provided that the cinemas and movie houses operators are highly encouraged to allow entry only to fully vaccinated movie goers;
–       Limited face-to-face or in-person classes for higher education and for technical-vocational education and training;
–       Licensure or entrance/qualifying examinations administered by their respective government agency, and specialty examinations authorized by the IATF subject to the health and safety guidelines as approved by the national Inter-Agency Task Force for the Management of Emerging Infectious Diseases (IATF-MEID);
–       Dine-in services of food preparation establishments such as kiosks, commissaries, restaurants, eateries, and restobars subject to Department of Trade and Industry (DTI) sector-specific and city government protocols;
–       Venues with live voice or wind-instrument performers and audiences such as in karaoke bars and clubs, nightclubs, disco clubs, KTV establishments;
–       Personal care establishments such as barbershops, hair spas, hair salons, and nail spas, and those offering aesthetic/cosmetic services or procedures, make-up services, salons, spas, reflexology, and other similar procedures including home service options, subject to the sector-specific protocols of the DTI;
–       Fitness studios, gyms, and venues for non-contact exercise and sports, subject to DTI sector-specific protocols. Provided that patrons/clients and workers/employees wear face masks at all times and that no group activities are conducted; and
–       Film, music, and television production, subject to the joint guidelines as may be issued by the DTI, DOLE, and the DOH; and
–       Non-contact sports and contact sports provided that those under an indoor set-up shall accommodate only fully vaccinated patrons, strictly recording names and contact details for tracing purposes and must conduct thorough and frequent decontamination of the venue and equipment. Organizers of Sporting Events shall coordinate with the Iloilo Sports and Youth Division to ensure proper regulation and compliance to health protocols.
Meanwhile, the following establishments have remained prohibited under Alert Level 3:
–       Face to face or in-person classes for basic education, except those previously approved by the IATF-MEID and/or the Office of the President;
–       Funfairs/peryas and kid amusement industries such as playgrounds, playroom, and kiddie rides, concert halls, and theaters; and
–       Casinos, horse racing, cockfighting and operation of cockpits, lottery and betting shops, and other gaming establishments except as may be authorized by the IATF or the Office of the President, subject to the following guidelines insofar as conducting E-Sabong licensed and regulated by the Philippine Amusement and Gaming Corporation (PAGCOR).
Banks will still operate between 9 a.m. and 3 p.m., with the continued encouragement of adopting alternative working arrangements.
The Iloilo River Esplanade and playgrounds and courts in plazas remain open to the public provided that goers and users strictly observe minimum public health standards.
Only hotels or accommodation establishments with valid Department of Tourism (DOT) Accreditation will be allowed to accommodate guests and clients for legitimate purposes under a state of a public health emergency, and operations of other establishments within their premises such as restaurants, cafés, gyms, spas, function halls, and the like, will also be subject to guidelines issued by the DOT and the IATF-MEID.
Swimming pools and other similar swimming amenities of resorts, hotels, accommodation establishments, and condominiums are now allowed to operate, provided that only limited guests and patrons shall be catered at a maximum of thirty percent (30%) with strict compliance of protocols prescribed by the DTI.
Treñas had previously mulled the scrapping of the curfew hours as the city's COVID-19 cases started to dip to low double-digits.
Prior to the issuance of the new EO, the mayor confirmed the scrapping of the more-stringent regulations in a statement.
"We will lift the curfew and liquor ban [on Feb.18]. Cases are already going down. Economic activities must be slowly allowed to have more jobs. Minimum health protocols still to be followed," the mayor said.
He also appealed to the IATF-MEID and other relevant national government agencies to downgrade the city's status to Alert Level 2 on Thursday, but he told Daily Guardian on Friday that he had not yet received any feedback.
The Iloilo City Epidemiological Surveillance Unit (ICESU) logged only 21 new COVID-19 cases on Thursday, Feb. 17.
This followed a continuing downtrend over the last 7 days, starting with 74 new cases on Feb. 11, followed by a decrease in cases on Feb. 12 (67), Feb. 13 (15), Feb. 14 (48), Feb. 15 (38), and Feb. 16 (33).