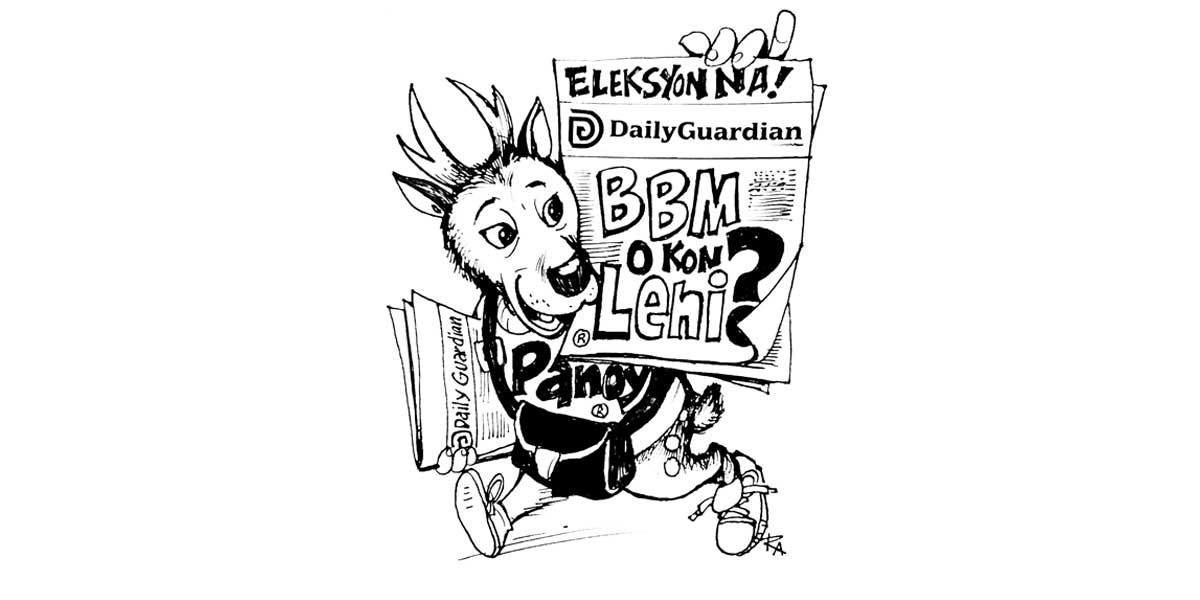 By Francis Allan L. Angelo
Ten candidates are seeking to replace Pres. Rodrigo Duterte but only two appear to matter in the race.
Today, over 5 million registered voters in Western Visayas will decide who between Vice President Leni Robredo and former senator Ferdinand "Bongbong" Marcos Jr. will lead the country in the next six years.
Marcos has been the frontrunner in poll surveys, garnering over 50 percent of the respondents.
But Robredo is also riding high on an energetic campaign with her supporters showing in hundreds of thousands at most in some rallies apart from mounting house-to-house campaigns.
Region 6 is a deciding factor in this election as it is the fifth vote-rich region in the country. The top four are Region 4-A or Calabarzon (9.193 million), Metro Manila (7.322 million), Central Luzon (7.289 million), and Region 7 or Central Visayas (5.249 million).
Robredo is pinning her hopes again on the region, particularly in Iloilo City and province after she defeated Marcos in the 2016 vice presidential race with over 711,000 votes against the latter's 128,000 votes.
Iloilo province including Iloilo City are the eighth vote rich areas in the country with 1.628 million voters. Negros Occidental including Bacolod City is sixth with 1.946 registered voters.
Some local races are notable as well.
In Iloilo City, incumbent Jerry Treñas is facing a zealous challenger in former broadcaster Salvador "Jun" Capulot who has branded himself as an acerbic critic of the former.
Lone district Rep. Julienne Baronda squares off once more with former vice mayor and mayor Jose Espinosa III in the congressional race.
Espinosa once pulled the rug under the charismatic Baronda when they faced each other in the 2010 elections.
In Iloilo province, incumbent Gov. Arthur Defensor Jr. is expected to coast to a fresh 3-year term.
The town of Dumangas has been the focus of the media and some observers but 4th district Rep. Braeden John Biron is seen to bag the mayor's office based on the latest poll survey by Random Access Consultants, Inc.
The survey indicated that 76.2 percent of the 900 respondents (686 respondents) preferred BJ Biron as the next mayor of Dumangas against 23 percent (207) of his opponent Ian Dolutan.
The numbers showed that 8 in 10 likely voters prefer Biron while only 2 in 10 will go for Dolutan.
Comparing the April 20-23 survey with the Feb 20-23 and Mar 2-4 polling also by RACI, Biron's vote percentage increased by 9.4 while Dolutan suffered a 7.3 percent drop.
In terms of range of percentage of votes, Biron is seen to capture 72.9 to 79.5 percent of the likely voters against Dolutan's 19.7 to 26.3 percent.
Nationally, some 67.5 million Filipinos aged 18 and over are eligible to cast their vote, along with about 1.7 million Filipino diaspora who registered overseas.
Voting precincts open at 6 a.m. and close at 7 p.m., which is an extended period because of the health protocols that must be observed amid the coronavirus pandemic.