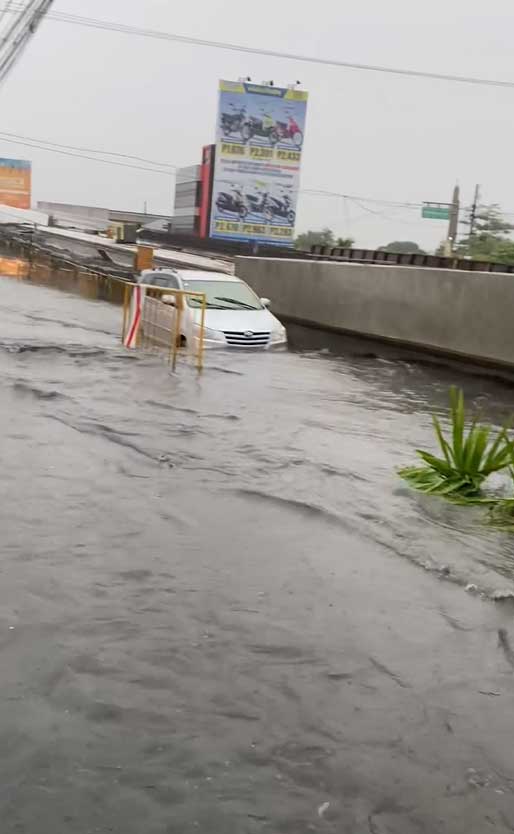 The Intertropical Convergence Zone (ITCZ) affecting Mindanao caused heavy rains in parts of Iloilo City and Iloilo province on Friday morning.
Due to the heavy rains, Iloilo City Mayor Jerry Treñas recommended the suspension of face-to-face classes for elementary and secondary students in the metro.
According to Treñas, the continuous heavy rains could possibly cause flooding in the city streets and other low-lying areas.
"In light of the continuous heavy rainfall, and possible flooding in major streets and low-lying areas of the city, and to ensure the safety and general welfare of the students, parents, and the general public, we are recommending the cancellation of face to face classes starting this morning for elementary to senior high school students," he announced in his social media page on Friday morning.
The mayor also suspended the implementation of biometrics for City Hall employees.
"The use of biometrics for City Hall employees will be suspended this morning due to the inclement weather. Biometrics shall resume at noon," he added.
According to Philippine Atmospheric, Geophysical and Astronomical Services Administration (PAGASA), the heavy rains and scattered rain showers were caused by the ITCZ currently affecting Mindanao.
Based on its daily forecast on Friday, PAGASA warned that due to the ITCZ, Western Visayas will experience cloudy skies with scattered rainshowers and thunderstorms which could result to possible flash floods or landslides due to moderate to heavy rains. (DG)