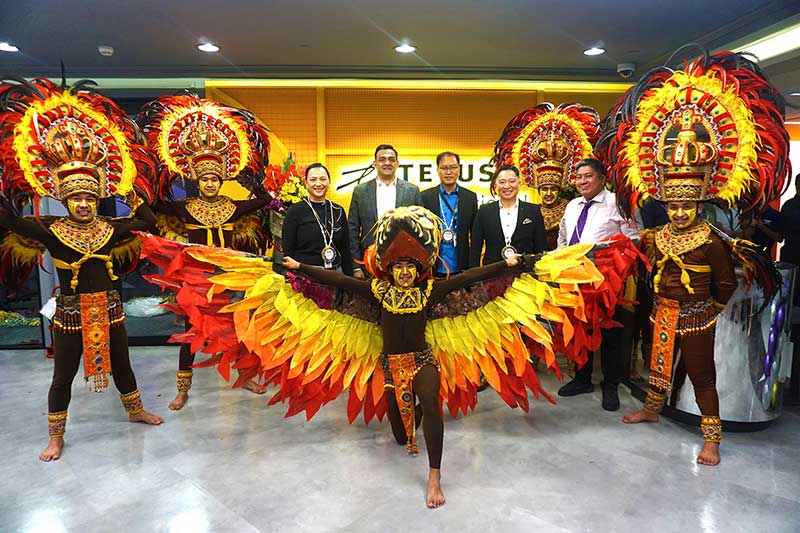 TELUS International Philippines (TIP), a leading digital customer experience (CX) innovator that designs, builds, and delivers next-generation solutions for global and disruptive brands, including AI and content moderation, with offices in the Philippines, today announced the expansion of its provincial operations in Iloilo—unveiling a new site in the emerging business district of Pavia.
This is TELUS International's eighth site in the Philippines and second site outside Metro Manila.
"We are excited to open our company's second new site in Iloilo in the span of a year, contributing to the incredible momentum the CX industry is experiencing in the region as it continues to emerge from the pandemic," said Jonabee Beltran-Catura, Senior Director of Operations and Site Lead for Iloilo, TELUS International Philippines.
"Our ability to open two sites in quick succession is a testament to the skills and abilities of the citizens living here who make up a significant talent pool to help us deliver the best customer service for our clients. Our new facility in Pavia will further enhance our capacity as a leading employer to provide even more career opportunities for residents in the province and support their professional ambitions through our numerous learning and training opportunities."
Inspiring Creativity and Productivity through Site Design
The new TELUS International Pavia site embodies TIP's creative spirit through surrealism-inspired design elements that resemble an art gallery, celebrating and showcasing local artists like Ronn Bulhan.
"We believe that inspired workspaces inspire workforces, and with the help of local Pavia artists, we have created areas that are optimal for collaboration and spontaneous interactions, while also creating rooms where team members can work uninterrupted," said Pia Zapata, TELUS International Philippines Facilities Director.
"Our company's goal has always been to create work environments that help our people feel welcome and be productive, and in Pavia, team members can experience a functional, flexible workplace that addresses all their needs with dynamic operations floors and themed meeting rooms."
In addition to showcasing purposeful design, TELUS International sites also prioritize and promote employee well-being to support work-life balance, offering onsite gyms, games rooms and trendy cafes, as well as work style flexibility and competitive compensation.
Priming for Growth in Iloilo
Since the launch of the first TELUS International Iloilo City site in 2021, many new employees have joined the company, establishing strong roots in the community and contributing to  helping Ilonggos thrive amidst the challenging times during the pandemic.
Championing the Fun and Inclusive Culture of TIP
Like all TELUS International sites around the world, TELUS International Pavia is committed to providing a caring, engaging, and inclusive workplace for employees.
"Working together is core to TIP's culture. AT TELUS International Pavia, we have set our sights on reinforcing programs that encourage teamwork, promote diversity and inclusion, and address team members' needs," said Rajiv M. Dhand, Regional Vice-President for TELUS International Asia-Pacific.
The company's 'Happy Here' employee engagement program has taken on a localized flavor in Iloilo, and is called #MasadyaDiri by team members in TIP. Through this program, TIP aims to encourage employee involvement and support passions, keeping everyone connected even with their counterparts in Metro Manila.
"Our #MasadyaDiri culture gives me a sense of belonging and fun. I have engaged in different events and activities together with other team members where we can grow professionally and at the same time make a positive impact in our local communities. Working at TIP exposed me to different advocacies focused on gender equality, education, health, and people with disabilities, among others," said Lilibeth Tabucon.
To support its employees' development, TIP offers financial benefits, mentoring, networking, peer support, volunteering, and coaching opportunities.
"With our new site opening in Pavia, TELUS International Philippines has created an environment that not only offers a runway for growth but also inspires people and reinforces the diverse, caring company culture. Our continued investment in Iloilo, establishing these strong roots, is a testament to our company's long-term commitment to the people and communities in the province," Dhand added.