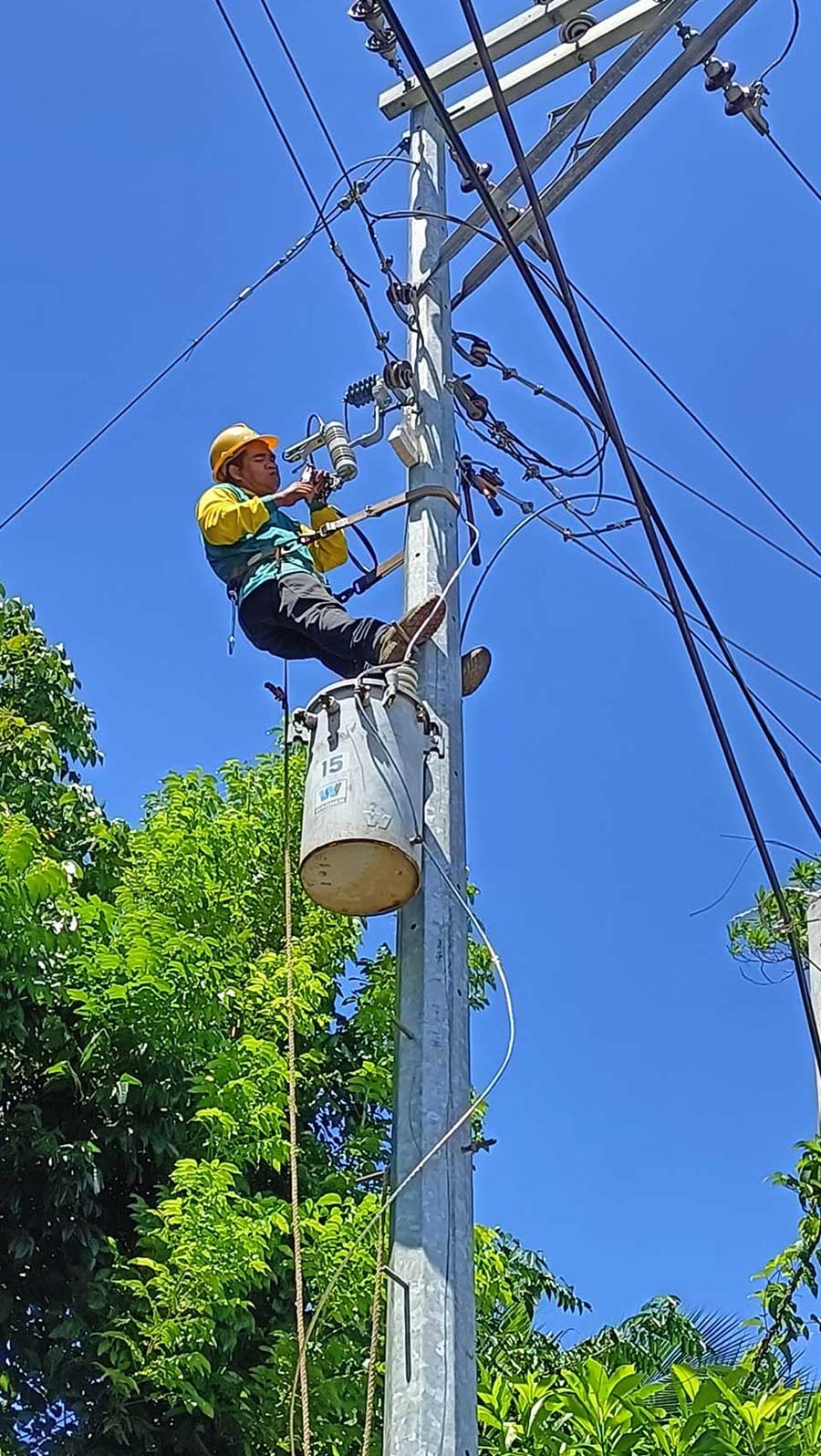 By Joseph B.A. Marzan
Connecting the islands in the northern parts of Iloilo province to the main electrical grid is highly possible, but would also come with a high price tag, according to the Iloilo Electric Cooperative (ILECO) III.
ILECO III General Manager James Balsomo said in a radio interview on Monday that they are aiming to fulfill their mandate to connect all families in their area of franchise to "reliable and sufficient power."
This, after they met with Representative Raul Tupas (Iloilo-5th) on the possible electrification of some yet-unserved areas of Carles and Concepcion towns.
"We are really aiming to connect three large islands in the town of Carles to the main grid. Our practice in the last few years is to give them limited supply through generators. That is limited, and sometimes we can only give them power at night," Balsomo said.
He explained that the islands in the two towns – which account for 6 barangays with 3,000 households or 10,000 families – would be connected through submarine cables but it would cost the cooperative around P240 million.
Balsomo said that they would seek help from the national government to fund the electrification of the islands by inserting it in the National Expenditure Program.
"The impact of this to the whole of northern Iloilo is simply immeasurable, for the 10,000 people to be benefited from this, economic growth in the area, and for the future benefits which haven't been foreseen as of now," he said.
If not, ILECO III would have to include this in their capital expenditure program, which would require approval from the Energy Regulatory Commission (ERC) and would be financially burdensome.
"The ERC will look at whether the project would be viable, and if the income generated by the cooperative in the area [to be electrified] would have a possible the return of investment," Balsomo explained.
"This may be a big thing, but we are very serious in pursuing this, and we hope that this may be given priority by the national government," he said.