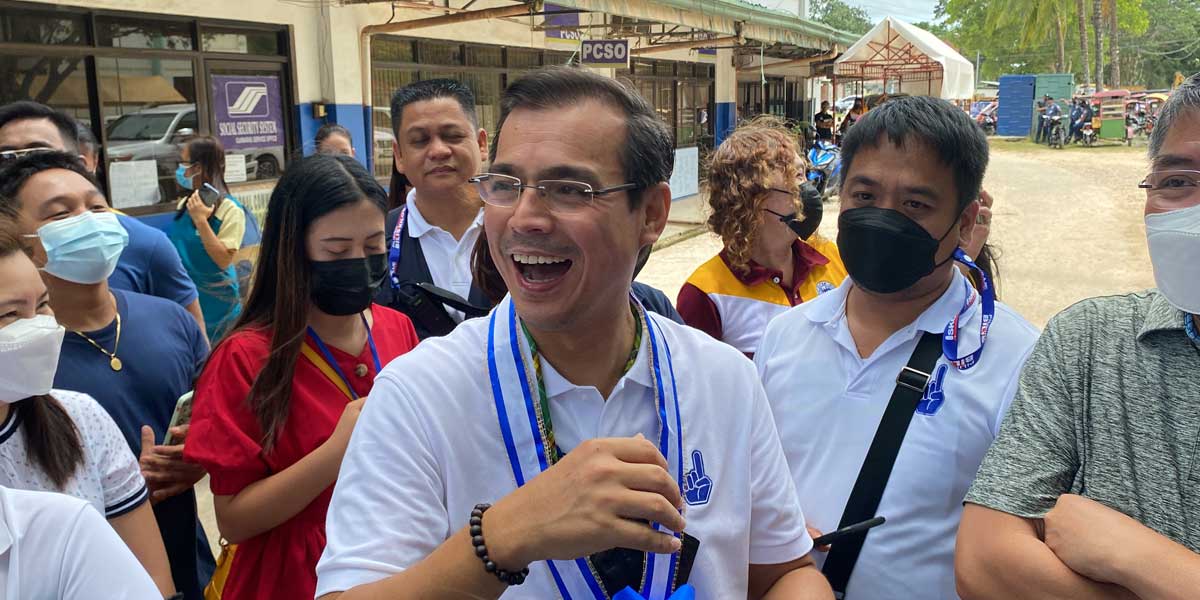 By Joseph B.A. Marzan
Manila Mayor and 2022 presidential candidate Francisco "Isko Moreno" Domagoso said that even with only 11 days left in the campaign period for the May 9, 2022 elections, he can still sway voters to his side here in Western Visayas and the rest of the country.
Domagoso made his latest barnstorms in Guimaras and Iloilo City on Wednesday, April 27, hoping to make inroads to voters in areas that helped Leni Robredo win the vice presidency in 2016.
He also met with Guimaras Governor Samuel Gumarin, and expressed awe at the island province's billion-dollar mango industry as well as the San Lorenzo Wind Farm which provides energy to homes, businesses, and other facilities.
The Manila mayor himself also ran for a national post in that same year, garnering over 19,000 votes from Guimaras in that year's senatorial race.
Domagoso told the media that he went to Guimaras because he felt that they were being ignored in the national elections, and that they weren't being prioritized for development.
This, despite Robredo having projects in the province under the Office of the Vice President and the lone female candidate being the first one to visit the island province since the campaign started.
Domagoso added that going to Guimaras was his way of telling the public that he will be there for them, no matter how big or small their town or province is.
"No one is paying attention to [Guimaras], but I wanted [the people] to feel that no matter big or small, we will go there as much as we can. Doc Willie [Ong] and I, as well as our team, want to be able to make people feel the importance of every municipality, town, mountain, [and] island. I want everyone to feel that as early as now, we are adamant in reaching them," Domagoso said.
The actor-turned-politician was unfazed when asked about survey results in the Western Visayas region and how it will turn out for him here come Election Day.
He cited the alleged "cancelling" by Robredo supporters of an Iloilo City restaurant where Ferdinand Marcos Jr., the current survey frontrunner, dined reportedly back in October 2021.
"I didn't work in Quiapo [as a fortune-teller]. I couldn't predict what will come out of the election results. I don't want to pre-empt the people," the mayor joked.
"There was an incident in Iloilo, where one party fought a store which the other party ate at, so [there's] the cancel culture and the noise. Maybe it's true what the lady told me at the stairs [of the capitol] where she told me that she was [with] a silent majority," he added.
"What is important is that I am here. I will soften the bulalo (beef shank soup) of Guimaras. I will court [voters]. Isn't that what we candidates should be doing. If I can come here already at this time, what more [when elected]?" he added further.
In the March 2022 Pulse Asia survey, Domagoso placed only 10 percent in Western Visayas, with Robredo at the lead with 49 percent, and Marcos Jr. at 26 percent.