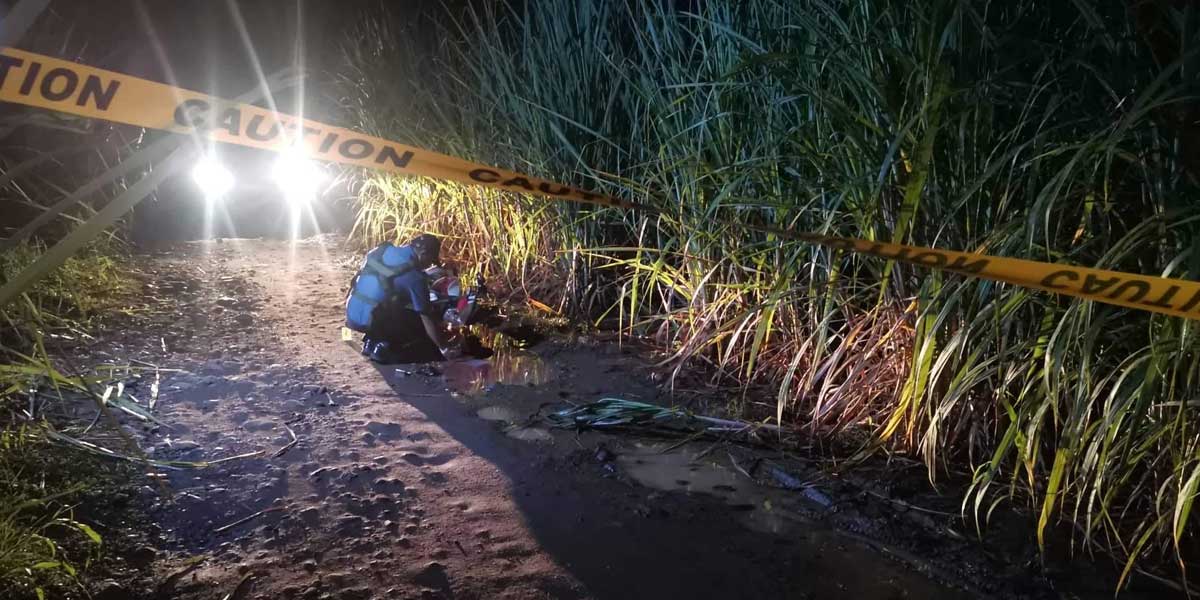 By Glazyl Y. Masculino
BACOLOD City – Police believe that the killing of a barangay captain in Isabela, Negros Occidental last Wednesday might be insurgency-related.
Barangay Cabcab Captain Danilo Dautil, 62, was riding a motorcycle on his way home when he was shot by two unidentified armed persons.
The perpetrators were believed to be hiding beside the sugarcane field and waited for him to pass by the area, according to Police Captain Joseph Partidas, town police chief.
Partidas said the crime scene is far from the houses and surrounded by sugarcane fields.
The perpetrators may have staged the ambush there since it would be difficult for their target to escape.
The victim suffered gunshot wounds in his chest and head. He was declared dead on arrival at Ignacio L Arroyo Sr. Memorial District Hospital in the town.
Police recovered from the scene a .45-caliber ammunition cartridge.
Partidas said the barangay official had no threats, according to his family. He doesn't even have a cellular phone, he added.
The village was previously influenced by armed rebels until it was later cleared.
He said the victim was one of those barangay officials in the town who was active in supporting government programs to maintain peace and order in the village.