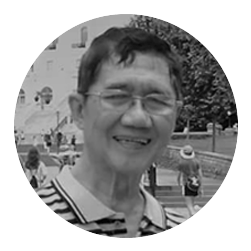 By Herbert Vego
WHEN the business world speculated last week that Chinese billionaire Jack Ma was "missing", it was literally true because he has not been seen or heard in public since October 2020.
Was the Alibaba founder "silenced" – whether literally or figuratively – by the Chinese Communist Party (CCP)?
"He is just lying low," said CNBC-TV commentator David Faber without naming his unnamed China-based source.
Faber believes that Ma fell out of favor with China's president Xi Jinping after delivering a speech critical of the CCP.
It is obvious why a Chinese tycoon's disappearance from public view stirs conjectures. There had been unfortunate precedents, as in the case of property tycoon Ren Zhiqiang who went missing after writing an essay critical of China's handling of the COVID-19 pandemic. In September 2020, he was sentenced to 18 years in jail for "corruption".
It is therefore inconceivable why President Duterte once made a passing remark about our country becoming a "province" of China.
Baka siya rin ay hindi sasantuhin ni Xi.
'YOU HAVE NO CHOICE' – ROQUE
PRESIDENTIAL spokesman virtually "prescribed" Chinese vaccine when he warned the public against choosing the brand we prefer.
In a press briefing, Roque specified China's Sinovac as the brand of 25 million doses of anti-COVID-19 vaccine arriving next month.
Anybody who refuses to be vaccinated for free will have to sign a waiver of his priority privilege.
This writer doubts whether that threat would encourage the majority of Filipinos to avail themselves of the Chinese vaccine, given its announced lousy efficacy ranging from 50 to 60%.
But why is the Inter-Agency Task Force (IATF) so fanatical in buying Sinovac ahead of US and UK brands?
May CASHunduan kaya?
Aren't we safer without vaccine while relying on our immune system as we have always done in the past 11 months since the arrival of the coronavirus carrier from Wuhan, China to Manila?
While we are not supposed to believe conspiracy theories dragging the China government to a grand plan to dominate the whole world without firing a gunshot, we would rather err on the side of caution.
A lady newscaster of NTD-TV Australia recently reported cases of hundreds of cases of children ending up paralyzed after receiving DPT vaccines produced by the state-owned Wuhan Institute of Biological.
Most recently, Taiwan News (January 12, 2021 issue) bannered, "China's Sinopharm vaccine 'most unsafe in world' with 73 side effects".
Hala, ano kaya ang feeling ngayon ng PSG men who have already been vaccinated with smuggled Sinopharm?
MORE POWER COMMITTED TO ENDING ILLEGAL CONNECTIONS
MORE Electric and Power Corp. (MORE Power) would not stop running after power pilferers until they would have been eliminated.
This was the assurance we gathered from Engineers Bong Tambanillo and Fil Sonza – head and senior manager, respectively, of MORE Power's Systems Planning Department – in an interview on Aksyon Radyo.
When MORE Power took over Panay Electric Co. (PECO) as Iloilo City's distribution utility on February 29 last year, the system had 65,000 paying customers. It turned out, however, that there were 30,000 others who were stealing power with the use of devices collectively known as "jumpers."
"A third of them have been caught," Tambanillo said. "Most of them have applied for legitimate connection, and they have already been so connected."
Tambanillo attributed their "conversion" to the "Jumper Mo, Noche Buena Ko" program which invited tipsters to report to the office five names of suspected power pilferers and "resellers" in exchange for a reward of PHP3,000.  More than 500 tipsters responded to the invitation.
He reiterated the view of MORE President Roel Castro that informants would naturally come out because they pay portion of stolen power known as "system's loss".
Moreover, power overloading caused by pilferage is a major cause of fire.
It would also be to the pilferers' advantage to join the mainstream users, lest they be slapped with a criminal case for violation of the anti-power pilferage law, RA 7832, or be fined a hundred thousand pesos.
Accrued savings from elimination of pilferage would go a long way in modernizing the distribution facilities within three years.
Right now, the company's concentration is in rehabilitating and upgrading wirings, electric poles, substations and feeders, aimed at minimizing brownouts.
Bong and Fil disputed the rumor that the technical people of MORE Power are inexperienced in the energy industry. Most of them had worked for other distribution utilities.  Bong used to work for the Central Negros Electric Cooperative; Fil, for PECO.
As to why they are happier where they are now, your guess is as good as mine.