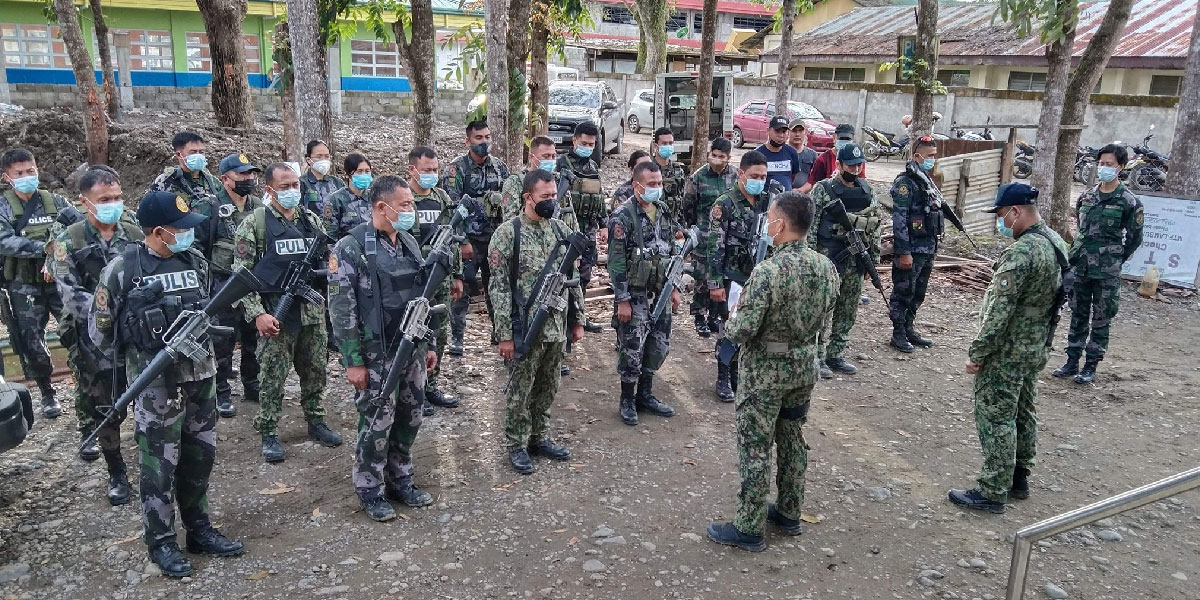 By Jennifer P. Rendon
Attacks are likely to be on top of the New People's Army (NPA)'s agenda as the rebel group's 52nd founding anniversary on March 29 nears.
But the Iloilo Police Provincial Office (IPPO) said they are prepared to quell the group's offensive moves.
Colonel Gilbert Gorero, Iloilo police chief, on Monday said all IPPO units were told to be on their toes as the NPA usually commemorates its anniversary by mounting violent attacks against government forces, key economic points, and vital installations, among others.
'The Ilonggo cops are reminded to be extra cautious and alert in dealing with everyday police works particularly in high-risk areas," he said.
Based on IPPO's assessment, the towns of San Joaquin, Miag-ao, Igbaras, Tubungan, Leon, Alimodian, Janiuay, Lambunao, Calinog, Maasin, Lemery, and San Rafael are considered as high-risk areas.
Gorero said that there have been persistent reports that the NPAs are planning to launch attacks aimed at causing casualties among men in uniform.
The Iloilo top cop said the NPA might also set on fire or destroy construction or heavy equipment of companies undertaking government projects.
"That's why, we should not let our guards down. We should not be complacent because violence and treacherous attacks are NPA's trademarks," he said.
While the series of IED (improvised explosive device) blasts in the province did not result in the loss of life, Gorero said that it is a manifestation of the rebel's desperate move to inflict harm.
He also assured that IPPO will remain as a vanguard of peace and development.
"Collaboration and coordination with other government agencies shall be done at all times with other security forces in the province to overcome the problem on insurgency," Gorero said.
The recent IED blast happened 9:45 a.m. of March 12 at Barangay Pughanan, Lambunao.
Members of the Lambunao Police Station were on their way to Panuran village to conduct a follow-up investigation on the March 11 encounter between Philippine Army troops and the rebels when a directional-type IED exploded in their path.
Army soldiers who were taking a rest near the area positioned themselves on the high ground and fired at the rebels.
Two PNP personnel were slightly injured.