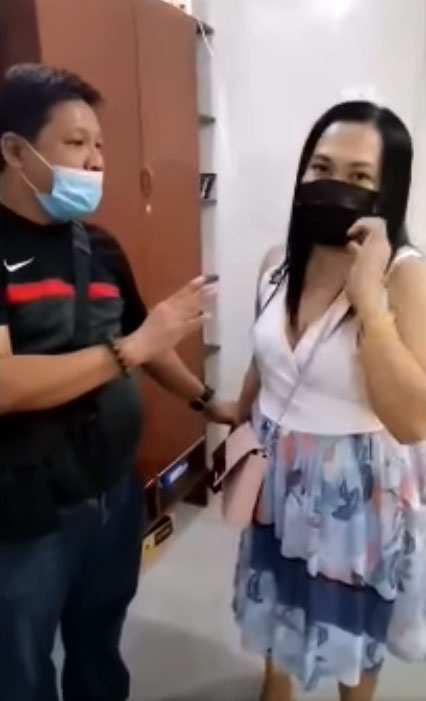 By Felipe V. Celino 
ROXAS CITY, Capiz – Junelyn Obamos Gregorio, also known as Madam O and the brains behind the 25-Day Double Your Money Investment Scheme, allegedly owed at least P146 million to her investors in Capiz.
This was the claim of investor John Philip Serinas in a radio interview.
Serinas based the figure on the "validation of accounts" from December 18, 2020 to January 6, 2021.
He said that the P146 million that Gregorio ought to pay her investors included the P17 million supposedly plunked into her investment scheme.
He said Serinas said Gregorio has 36 "direct downlines" or agents and investors in her investment scheme in Capiz.
The National Bureau of Investigation in Region 6 arrested Gregorio on Wednesday in an entrapment operation in Iloilo City after complaints were filed against her by investors who were anticipating their "payouts" after the 25-day investment period.
Serinas confirmed that his group was part of the NBI operation.
He added that it was the third attempt of the NBI to arrest Gregorio.
The second attempt was also in Iloilo City, but she managed to detect and elude authorities.
Serinas said the NBI used one of Gregorio's uplines in Iloilo City in Wednesday's entrapment operation.
The complainants hope that they will get their money back after Gregorio's arrest.
Sarinas said Gregorio started paying back some investors on January 7, 2021 after her traders stayed in Iloilo and declared a "holiday."
Serinas said Gregorio told them that their investments were used in crypto currency trading platforms, "Binance" and "Kraken", the reason why she got their trust and confidence.
But the uplines were surprised when Gregorio announced a "15-day promo" aside from the "double your money" promise that enticed the investors.
Gregorio was able to make daily payout on her "15-day promo" until January 6, Serinas added.
The payouts stopped on January 7, but she promised to continue on January 8, 9, 10 and 12 but it never happened.
Serinas confirmed that Gregorio's legal counsel Atty Atlas Catalan informed them that a partial payment of the investment capital will be made on February 20 but it never happened. She instead promised to return their investments on February 26.
At that instant, Serinas decided to file charges against Gregorio with help from the NBI.