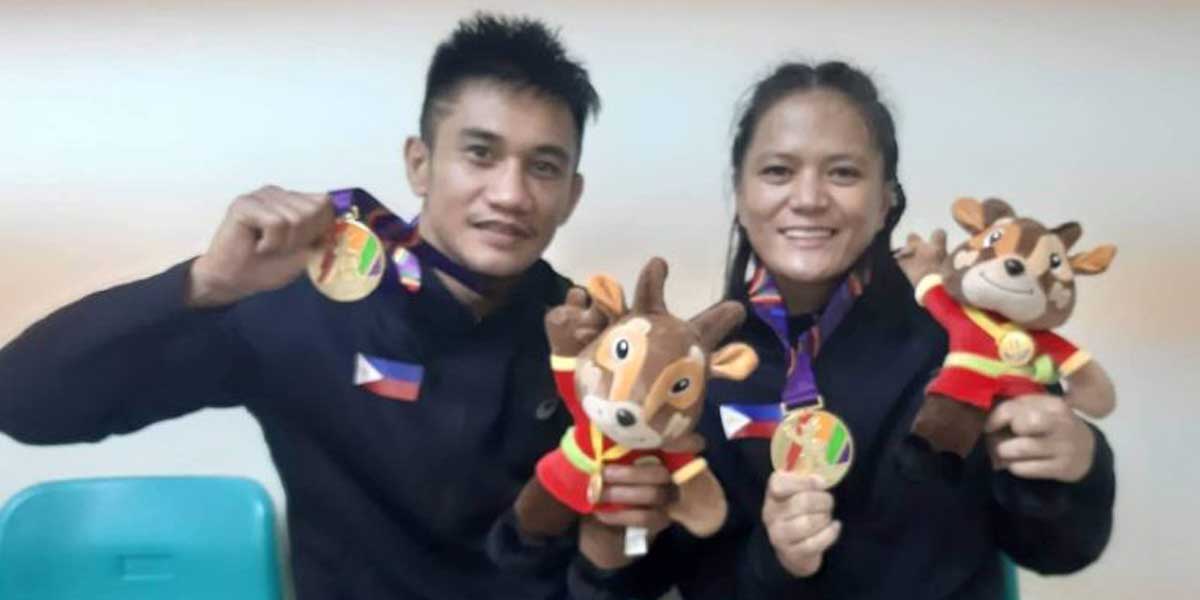 By Leobert Julian A. de la Peña
Filipinos Gina Iniong and Jean Claude Saclag reigned supreme during the 2022 Southeast Asian Games women and men's kickboxing event after notching the gold medals in their respective categories.
Iniong, one of the celebrated Mixed Martial Artists (MMA) in the Philippines, took down Waraporn Jaiteang of Thailand, 2-1, during the grand finals of the women's low kick event, -60 kilograms category.
It was all Iniong from the get-go as the multi-champion fighter exposed Jaiteang's weaknesses and poured on her offense to seal the deal and the championship.
This is already Iniong's second-straight SEA Games gold medal since taking the championship medal during the 2019 -55 kilograms event held at the Cuneta Astrodome.
Meanwhile, Saclag showed nerves of steel and made sure to claim a gold medal for the PH men's national team.
Saclag got the better of the veteran fighter Chaleamlap Santidongsakun of Thailand in the men's low kick -63.5 kilograms.
The consistency of Saclag's attack combined with his patient defense propelled him to a gold medal win and got the same score as Iniong.
Out of the six Filipino kickboxers who made the trip to the grand finals, it was only Iniong and Saclag who won the gold medal.
The four honorable mentions for the PH kickboxing team who made the finals are Renalyn Dacquel, Gretel Cordero, Zeph Ngaya, and Claudine Veloso.
After the gold medal finish, Iniong will look to return to the ONE Fighting Championship stage and increase her power rankings to finally earn a highly-anticipated title fight in her division.