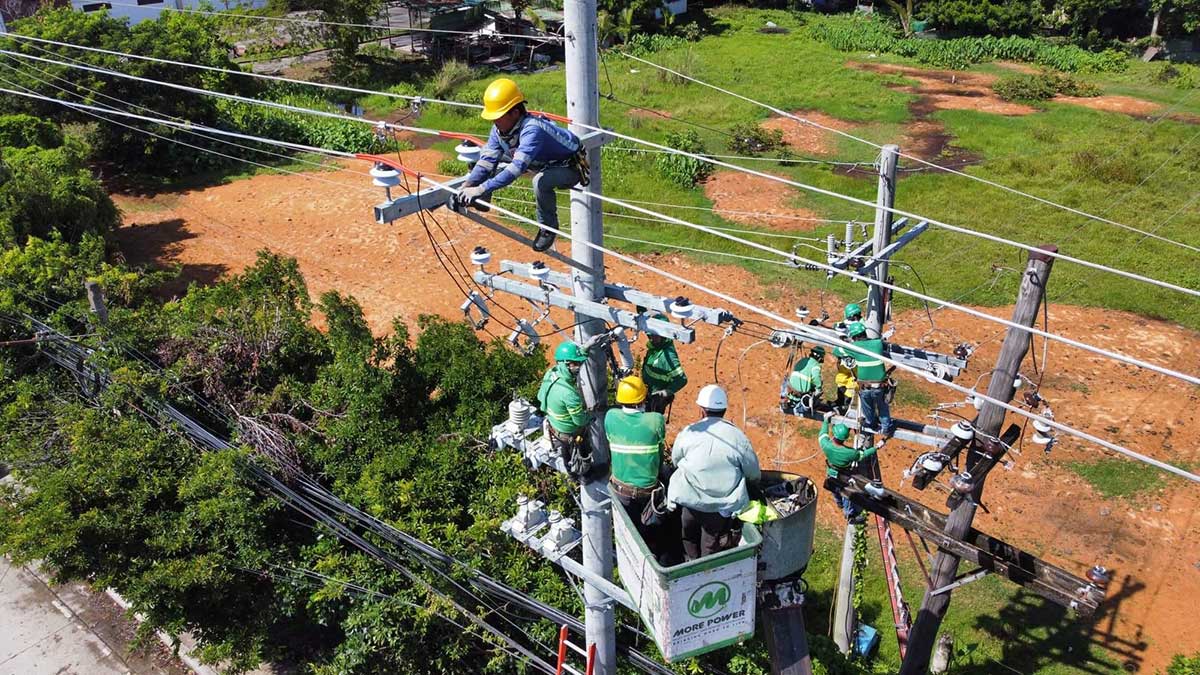 By Joseph B.A. Marzan
House Bill No. 10306, which sought to expand MORE Electric and Power Corp.'s franchise area outside of Iloilo City, was supposed to lapse into law on Friday, July 29, 2022.
But as of this writing, its fate remains uncertain.
One of the authors of the bill, Rep. Michael Gorriceta (Iloilo-2nd), admitted to Daily Guardian that even he was unaware of the bill's fate.
According to the House of Representatives' website, the bill was transmitted to the President's desk on June 29, but President Rodrigo Duterte did not act on the bill, either by signing or vetoing it, as he was on his way out of office.
Daily Guardian has also reached out to Press Secretary Trixie Cruz-Angeles as to the bill's status, but she has not responded to our query as of this writing.
The uncertainty on MORE Power's expansion came to fore after President Ferdinand Marcos Jr. on Thursday vetoed House Bill No. 10554 which would have expanded Davao Light and Power Company's franchise area to the cities of Samal and Tagum and the towns of Asuncion, Kapalong, New Corella, San Isidro, and Tanalingod in Davao Del Norte, and Maco town in Davao De Oro.
In his veto note, Marcos Jr. stated that the bill ran counter to Section 27 of the Electric Power Industry Reform Act (EPIRA), which mandated that all existing franchises should be allowed to their full term.
The President likewise said that approving the bill would have violated Section 10 of Article III of the 1987 Constitution, which prohibits the impairment of obligation of contracts.
If the president did not veto the said bill, Davao Light's franchise area would have overlapped with that of the North Davao Electric Cooperative, which hold franchises for some of the areas until 2028 and 2033.
"While I recognize the prerogative of the Honorable Members of Congress and the laudable intent of the bill to further improve and develop access to electricity within the captive market of the expanded franchise area, I am constrained to veto the bill due to the susceptibility of the proposed expansion of the franchise area of Davao Light and Power Company Inc. to legal and/or constitutional challenge due to the apparent overlap and possible infringement into the subsisting franchise, permits and contracts previously granted to North Davao Electric Cooperative Inc.," Marcos said in his letter to Congress.
The company's current franchise area includes Davao City, as well as Panabo City and the towns of Carmen, Dujali, and Santo Tomas in Davao Del Norte.
Marcos also said "the bill, while on its face amends the franchise of another entity over the expanded area, is a prohibited collateral attack on North Davao Electric Cooperative Inc. franchise."
"This is contrary to a jurisprudentially settled doctrine that a franchise cannot be subjected to a 'collateral attack.' In view of these considerations, I am constrained to veto the above-mentioned enrolled bill," he added.
If House Bill No. 10306 had indeed lapsed into law, MORE Power's franchise area would expand to the towns of Alimodian, Anilao, Banate, Barotac Nuevo, Dingle, Dueñas, Dumangas, Leganes, Leon, New Lucena, Pavia, San Enrique, San Miguel, Santa Barbara, Zarraga, and the component city of Passi.
This would likewise overlap with the existing franchise areas held by the Iloilo Electric Cooperative (ILECO) I, II, and III.
The bill was authored in the 18th Congress by Reps. Gorriceta, Braeden John Biron (Iloilo-4th), Julienne Baronda (Iloilo City-Lone), Franz Alvarez (Palawan-1st), Edward Maceda (Manila-4th), Luis Ferrer (Cavite-6th), and Jericho Nograles (PBA Party-List).
During deliberations, it was actively opposed by ILECO I, II, and III, with the support of the lower house's  'Power Bloc', which included Reps. Sergio Dagooc (APEC), Presley De Jesus (PHILRECA), Godofredo Guya (RECOBODA), and Adriano Ebcas (Ako Padayon Pilipino), which represented party-lists of smaller power distributors across the country.
The four lawmakers were joined by the Makabayan Bloc of Reps. Arlene Brosas (GABRIELA Party-List), France Castro (ACT Teachers Party-List) Eufemia Cullamat, Ferdinand Gaite, and Carlos Zarate (BAYAN MUNA Party-List), and Sarah Elago (Kabataan Party-List), in voting against the bill in the House plenary.