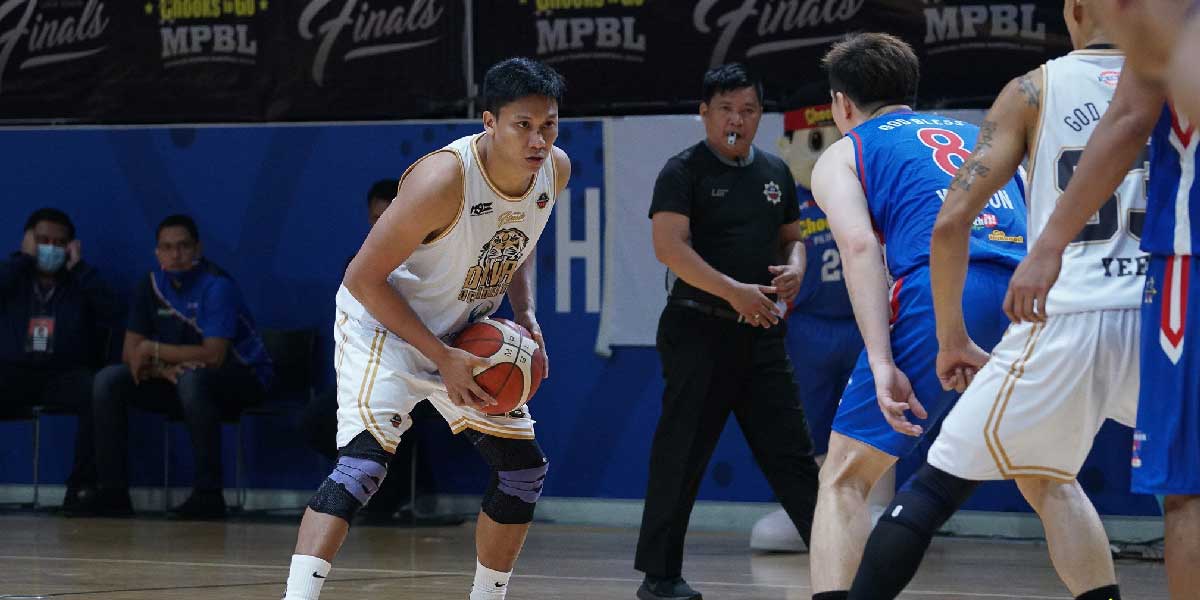 By Leobert Julian A. de la Peña
Davao Occidental's Billy Ray "The Ilonggo Superman" Robles delivered the game-saving block against a driving Mike Ayonayon with eight seconds left in overtime to secure the MPBL Finals game 1 victory, 77-75.
The San Juan Knights looked to close the show after Ayonayon knocked down a huge three-pointer to extend their lead to 8 with 2:20 left in the final quarter.
However, former PBA veteran Bonbon Custodio keyed a Davao rally after answering with a three-pointer of his own and followed it up with a sweet dime to Robles to stay within striking distance with one minute left in the game.
Custodio continued his heroics after drawing a foul and sank both of his clutch free throws to tie the game at 68 to force overtime.
The extra frame saw two both teams slug it out and played each possession with urgency both on offense and defense.
As San Juan was gaining momentum, Davao's main man Mark Yee put on a spectacular show and lifted the team to victory after scoring huge baskets.
Things began to get loose for San Juan after converting on a well-executed backdoor alley-oop play for Ayonayon to give them back the lead, 75-74 with 24 seconds left in OT.
When everyone thought that San Juan already had everything fall in their place on their way to a game 1 victory, John Wilson committed a costly turnover that led to Yee returning to the charity stripe and cashed in the two free throws for the lead, 76-75.
The Ilonggo Superman then put the icing on the cake after swatting away Ayonayon's driving layup attempt to escape with a confidence-boosting Game 1 victory.
Robles finished the game with 9 points, 11 rebounds, 4 assists, and 2 blocks while Yee and Custodio chipped in 15 and 12 points respectively.