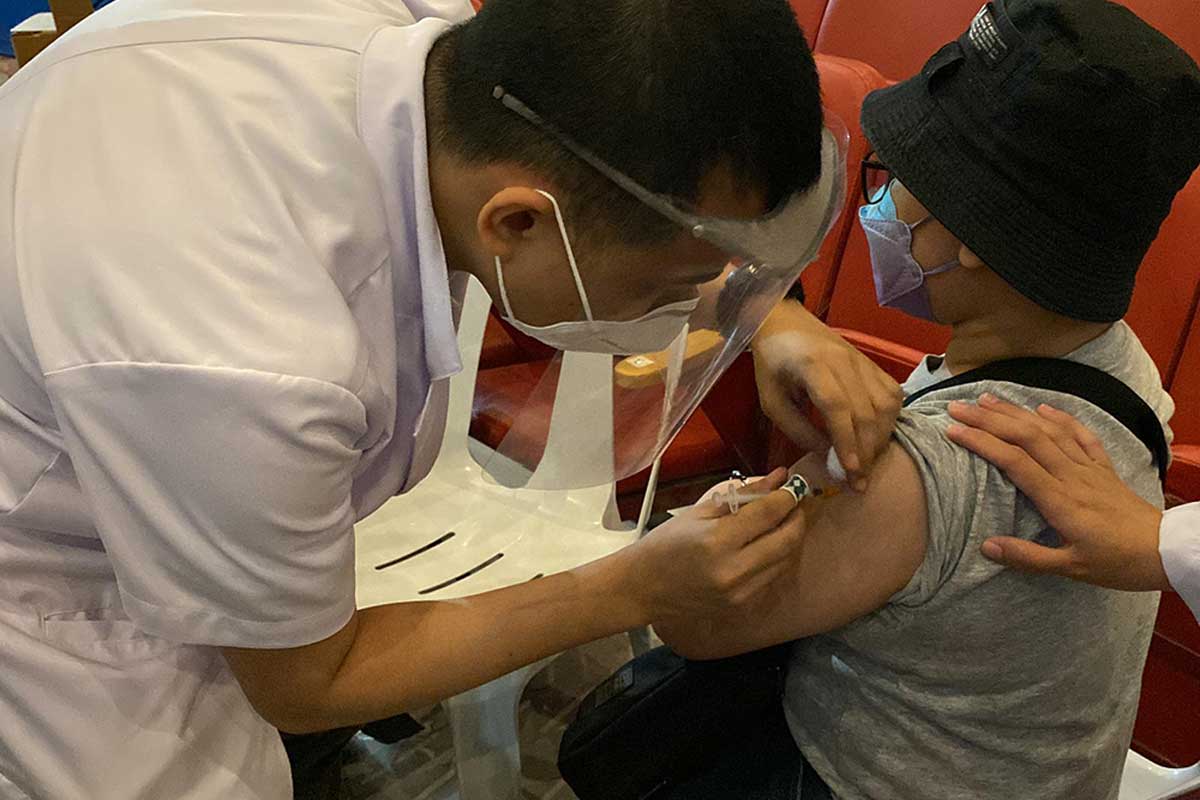 By Joseph B.A. Marzan
The regional chapter of the national organization of pediatricians backed the national and local governments' moves to start coronavirus disease 2019 (COVID-19) vaccinations for children aged 5 to 11 years old.
On Tuesday, Feb 15, 2022, the Philippine Pediatric Society Western Visayas (PPS-WV) chapter issued a statement expressing their support for the move of the Department of Health and the National Task Force Against COVID-19 to include 5-to-11-year-olds in the vaccination program.
They pointed out that children at that age are at higher risk for Multisystem Inflammatory Syndrome (MIS-C), a condition which may cause myocarditis or inflammation of the heart, when they contract COVID, even if mild or asymptomatic.
But they also pointed out that out of 8.7 million children in the age group who had already been vaccinated against COVID-19, only 11 reported mild cases of myocarditis with no deaths in relation to the vaccine, citing a "pivotal" study from the United States.
"These were mostly pain at the injection sites, fatigue and headache which may signify that the body is building protection. There were 11 cases of myocarditis reported out of the 8.7 million doses, which were mild and have recovered with no death reported to be causally related to the vaccine. Recent US reports on children 12-18 years old who were given 2 doses of COVID-19 vaccine showed that the incidence of MIS-C was reduced by 91% and 95% of children admitted for COVID were unvaccinated," the PPS-WV said in a statement.
The doctors' society also pointed out that in the Philippines, there were only two cases of myocarditis and one case of pericarditis among the 7 million minors aged 12 to 17 years old who have received the vaccine, but the causal link has yet to be established.
"Although these rare cases of myocarditis and pericarditis were observed, the benefits of vaccination still outweigh the risk because as of January 20, 2022, DOH has already recorded a total of 396,730 cases of pediatric COVID-19. These cases can now be prevented because pediatric vaccination is now available [except for 0-4 years old]," they added.
The PPS-WV encouraged parents to "show their love for their children by giving them additional protection vs. COVID-19."
"We also encourage parents and guardians to read and listen only to information from reliable sources regarding COVID-19 infection and vaccination in children in order to avoid confusion. We assure the public that the [PPS] will continue to monitor data on vaccine safety, efficacy, and effectiveness, and will provide updates as needed to guide COVID-19 vaccination recommendations in children. The health and safety of the Filipino child is our top priority," they said in closing.
The Iloilo City government said in a press conference on Tuesday that they aim to inoculate 1,000 children aged 5 to 11 per day, while the Iloilo provincial government said on Monday that they aim to finish up all 10,000 allocated doses within this week.