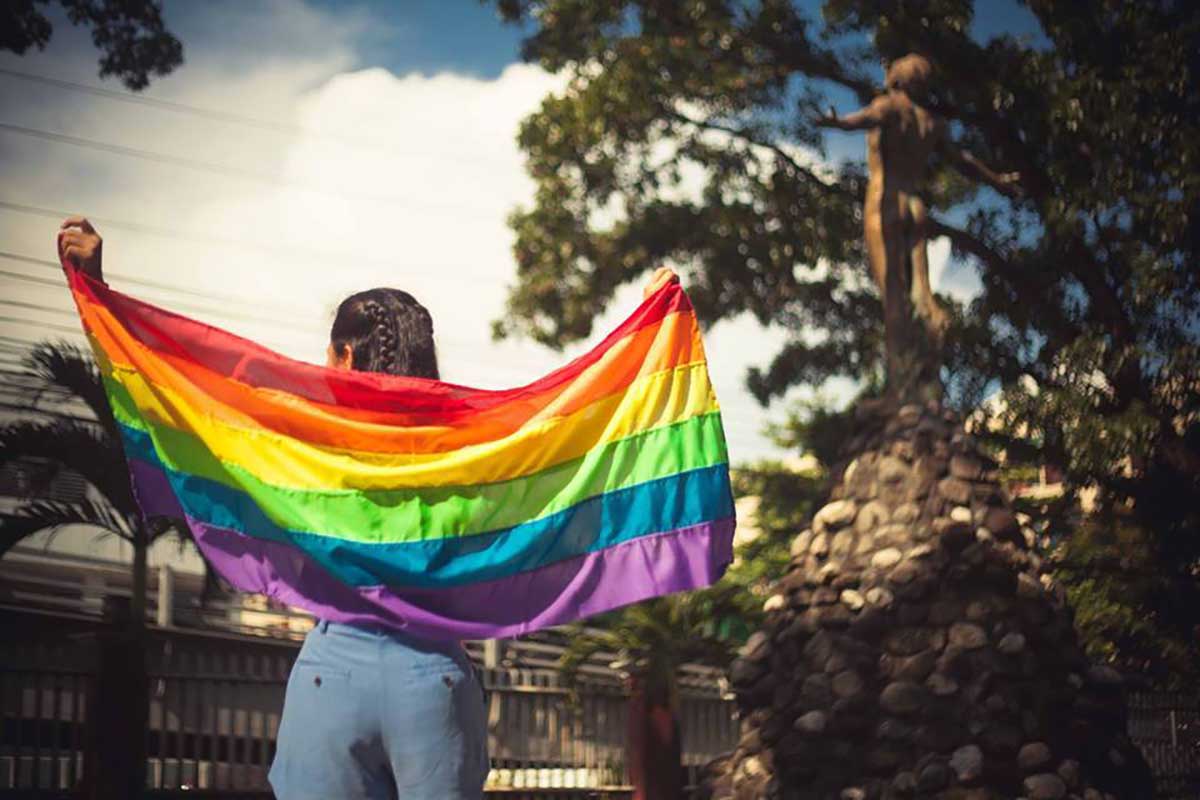 By Joseph B.A. Marzan
Like other places in the country, Iloilo City will play host to a number of local activities to culminate the global celebration of the International Pride Month, a celebration and protest event of the Lesbian, Gay, Bisexual, Transgender, and Queer (LGBTQ+) community.
Titled "Ibwal sa Gugma" (Blazing in Love), activities include a Pride Ride and March, Prayer of Pride, Poster Making Contest, and Make Up Contest.
The ride-and-march event, titled "#onePRide: Padyak kag Rampa sa Kaanyag", will be held at 3:00 p.m. from the Esplanade Skate Park to SM Strata at the Benigno Aquino Sr. Avenue, meant to highlight the LGBTQ+ community's support for Iloilo City's long-term goal as the country's bike capital.
Prizes will be given to the most beautiful bike and to the 'Pinakamaanyag nga Rampadora' (Most Beautiful Runway Walker).
The "Pangamuyo sang Kaanyag" prayer activity will be held 9:00 a.m. on June 26 at the Aglipayan Church in La Paz district, described as a "mass for understanding and showing that [the LGBTQ+ community] are accepted and are children of God."
"Although we have been shunned by other religions, we want to show that there are spaces where we can celebrate our spirituality and our belief in God," said Iloilo Pride Team chairperson Irish Inoceto.
The "Pinta sang Kaanyag" poster making contest and the "Nawong sa Kaanyag" make-up contest will be held at 10:00 a.m. and 1:00 p.m., respectively, on June 30 at the Robinson's Place Jaro.
Only 10 contestants will be accepted for the poster-making contest, and prizes await winners for both contests.
Inoceto said that the activities' overall goal was to show solidarity with the Stonewall Riots, the 1969 protest series held in New York City which sparked the annual June celebrations of today's time.
"With visibility, we show that we are strong enough and we are brave enough to come out, and to show that we can fight for equality in the city of Iloilo, and even push for the SOGIE Equality Bill in the whole country.
The Iloilo Pride Festival is organized by the Iloilo Pride Team, the Iloilo City Government's Office of LGBT Affairs, Kabataan Partylist, Iloilo LGBTQIA+ Network, Pride PH, Youth Voices Count, and Gabriela Panay.