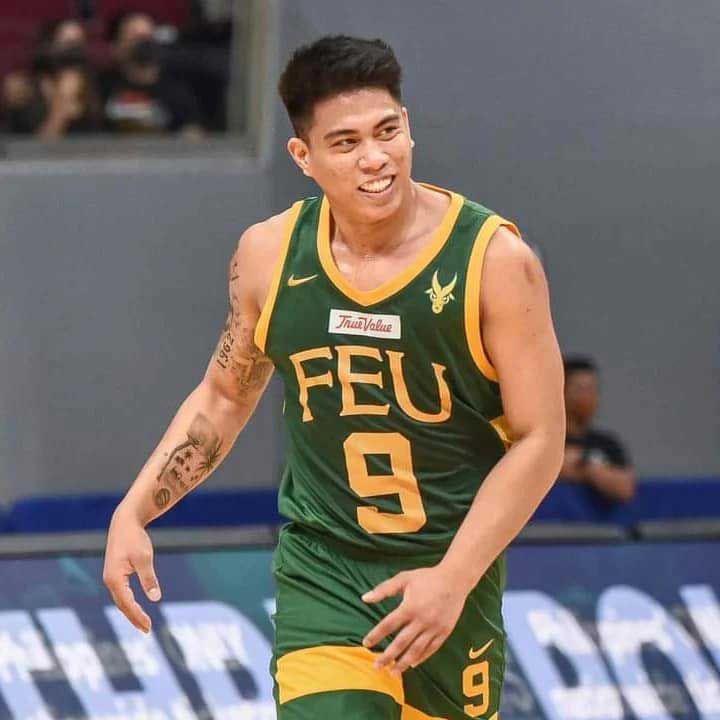 By Leobert Julian A. de la Peña
Ilonggo guard John Bryan Sajonia became Far Eastern University's money man during the 15th FilOil EcoOil Preseason Cup knockout match against the UAAP defending champion University of the Philippines (UP) Fighting Maroons.
Eager to help the Tamaraws punch a semifinals ticket, the former Santa Clarita International School of Iloilo main gunner dropped a team-high 16 points along with five rebounds, five assists, and two steals.
Sajonia's all-around performance led FEU past the Fighting Maroons, 72-63, and showed major improvement from his UAAP Season 84 statistics.
It was Sajonia's offensive spark that got the Tamaraws going early in the first half as his efficient shooting from the three-point area kept them within striking distance.
Aside from his timely three-point shooting, the Ilonggo guard also broke the Fighting Maroons' zone defense several times after going to the cup to fish for fouls.
However, the Fighting Maroons responded with a huge offensive run in the third quarter and looked to blow the game wide-open after establishing a 10-point lead, 45-35.
FEU countered back in the opening minutes of the final canto and immediately cut the lead to single digits off LJ Gonzales and Royce Alforque's baskets.
With 3:40 remaining in the game, the Tamaraws finally got the taste of the lead again after Patrick T'Chuente followed up a missed teardrop.
FEU then continued their timely shooting as Sajonia extended their lead to four, 61-57, after a booming shot from downtown in the right elbow.
Sajonia capped off his heroics with another three-pointer drained in the 1:22 mark that increased their cushion to seven points, 68-61.
"A lot of things we need to work on, but of course, we're happy with the way our team competed. Lumamang kami, they were down, but they did not give up. That's what we want in these preseason games, eh. We need to prepare ourselves for the coming season," said FEU head coach Olsen Racela.