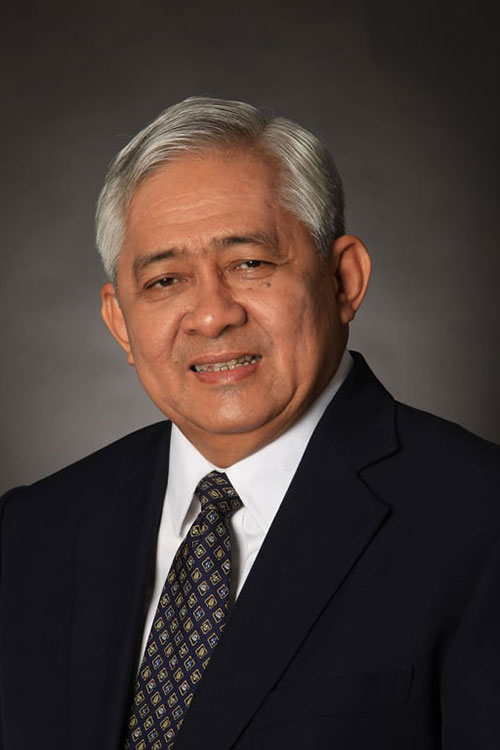 An Ilonggo who served in the Supreme Court is among the Distinguished Alumni Awardees 2021 of the University of the Philippines Alumni Association (UPAA).
Associate Justice Francis H. Jardeleza was conferred the UPAA Lifetime Distinguished Achievement Awards for his long service and significant contributions to the judiciary.
Justice Jardeleza earned his He earned his Bachelor of Arts degree in Political Science from the University of the Philippines Visayas in 1969 and his law degree at the University of the Philippines College of Law at UP Diliman, where he graduated as salutatorian in 1974.
Jardeleza is currently an independent director in the board of MORE Electric and Power Corp, Iloilo City's sole power distributor.
Before serving in the SC, he was also appointed Deputy Ombudsman for Luzon by President Benigno Aquino III in July 2010 and Solicitor General in February 2012.
Each year, the UP Alumni Association (UPAA) honors UP alumni who have pre-eminently distinguished themselves. The awards are based on the concept that "when the prestige of the alumni increases, the prestige of the institution is thereby increased."
Conceived in 1933, the Awards began with the UPAA Gold Medal of Merit and the Diploma of Honor. Until 1938, only two UP alumni were chosen annually to receive the awards. The awards were suspended in 1939, and again in 1941 to 1946, due to World War II. However, in 1947, four alumni were posthumously awarded as war heroes.
As the University grew older, more and more UP alumni attained distinction. Thus, in 1957, the UPAA began giving awards in the different service categories. These are what we call today the UPAA Distinguished Alumni Awards.
In addition, as the UPAA's activities multiplied and it began calling on the assistance of some of its members, the UPAA Service Award was created in 1968.
For 2020, the first year of the global COVID-19 pandemic, the UPAA decided to give just one unprecedented collective award – the UPAA Most Distinguished Alumni Award – to all UP Health Frontliners all over the world, living and deceased, who heroically continued to serve in their various lines of work in the face of the hazards of contagion to their lives.
Giving awards to the alumni for outstanding achievements amounts to honoring the Alma Mater itself. May the annual UPAA Distinguished Alumni Awards continue to serve as an inspiration for all UP alumni, in the process heaping ever greater honors on the University.