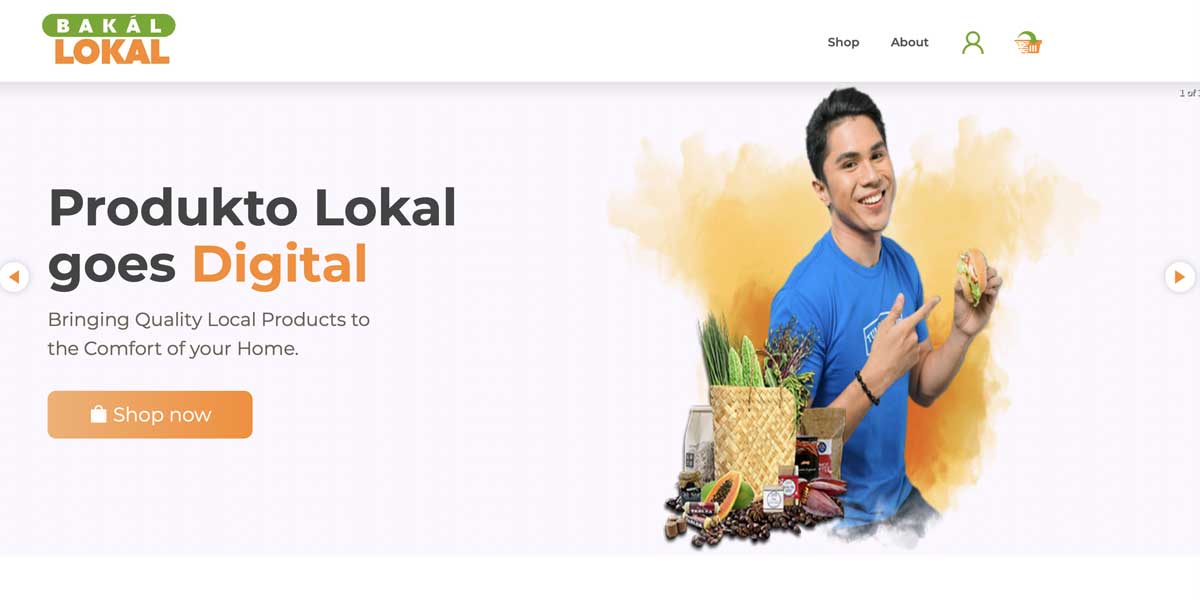 By Joseph B.A. Marzan
Now in its fourth year, the team behind Iloilo's Produkto Lokal, Youth First Initiative Philippines Inc., strengthens its advocacy in empowering communities through social innovation with its latest project, the e-commerce platform Bakal Lokal.
Bakal Lokal consists of an online web-based platform and mobile application that aims to bridge consumers and local producers to micro and small enterprises (MSMEs) in the Western Visayas region by providing local, fairly traded, and sustainably-sourced products in a digital platform, making local products more accessible, convenient, and affordable.
The local e-commerce platform offers a wide array of products, highlighting brands developed by grassroots communities, from coffee to artisan candles, soap, shirts, tote bags, and fresh produce which are sourced from various parts of the region.
It also offers products from familiar Ilonggo brands such as Rgies Butterscotch, Fiesta Shirts and Souvenirs, Rosita's, Modern Ilongga, LOCO, and BKNWA, as well as emerging brands, including Tingub.PH, Amyon Votive Candles, Studio Sundays, Creations by Apple Macali, TMGSLNGAN, and Collec.PH.
Beyond making business, Bakal Lokal carries a goal and an advocacy to help entrepreneurs from grassroots communities in navigating their business roadmap in a highly tech-savvy society.
Bakal Local project head Rayjand Gallamucho calls their latest "baby" a "testament of Ilonggo innovation and creativity."
"It provided solutions to business problems brought by the pandemic which affected the growth and development of MSMEs. It aims first and foremost to help jumpstart the local economy without compromising everyone's safety and well-being during the pandemic," Gallamucho said.
The platform's Sales and Marketing Officer, Mary Hope Abilo, added, "It is crucial now more than ever to maximize the advantages of technology and ensure that no one gets left behind. In Bakal Lokal, it is our MSMEs, local entrepreneurs, and our grassroots communities. We are to guarantee that everyone has a platform and an opportunity for growth in the digital world."
Bakal Lokal is supported by the Department of Science and Technology-Region 6 (DOST-6) under its Grants-In-Aid (GIA) Program,and has existing partnerships with Technology Business Incubators (TBIs) in the region such as the Iloilo Science and Technology University, Coastline 5023 of the University of the Philippines-Visayas, Green TBI of West Visayas State University, Agri-Aqua TBI of Capiz State University, and Hive TBI of Technological University of the Philippines-Visayas.
On top of their local partnerships, Bakal Lokal has partnered with the University of the Philippines' Training Center for Applied Geodesy and Photogrammetry (UP-TCAGP) for the Link-Up of Geomatics and Social Science Research for the Development of Smarter Cities (LUNGSOD) Project.
Today, Bakal Lokal is available via its website, www.bakal-lokal.com or its mobile app via the Google Play store for Android users.
Customers may also visit their physical store at the Produkto Lokal Hub at AAMC Barbo Building., Jalandoni Street, Brgy. Our Lady of Lourdes, Jaro, Iloilo City.