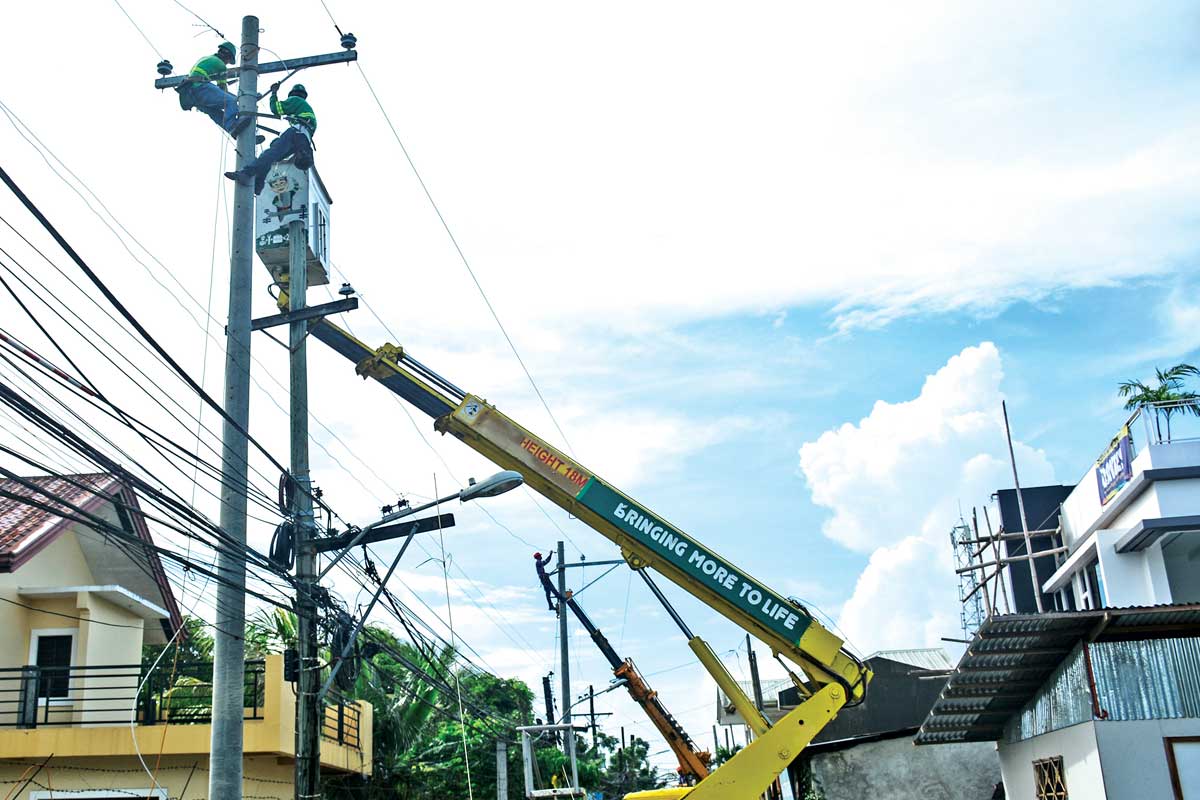 By Francis Allan L. Angelo
Five members of a prominent business family in Iloilo City were indicted for alleged violation of Republic Act 7832 (Anti-Pilferage of Electricity and Theft of Electric Transmission Lines/Materials Act of 1994).
Five resolutions issued by the Iloilo City Prosecutors Office (ICPO) ruled to file the charges in court against Edward Tiu, Rodolfo Tiu, Eugene Tiu, Mary Tiu, and Edgar Tiu and his wife Caroline Tiu.
The cases were docketed as NPS Nos. VI-10-INV-21A-00039 (Rodolfo Tiu), VI-10-INV-21A-00040 (Mary Tiu), VI-10-INV-21A-00041 (Eugene Tiu), VI-10-INV-21A-00042 (Edward Tiu), and VI-10-INV-21A-00043 (Edgar Tiu and Caroline Tiu).
The prosecutors who issued the resolutions were Leonel Dapat, Ma. Nazelle A. Biliran-Infante, Lyna B. Brotarlo-Pasco, and Allan J. Alavanzas, and Ferdinand Thomas D. Magallanes.
The cases, which were filed on January 21, 2021 by MORE Power through lawyer Hector Teodosio, stemmed from an inspection conducted by MORE Power's Meter Lab and Apprehending Team on the meters of the Tiu family compound at Villa Rosario Subdivision in Molo Iloilo City on July 17, 2020.
The inspection team was led by Emile Joseph D. Cahuya who claimed to have noticed signs of tampering on the five current transformer meters of the compound.
Cahuya was also accompanied by Jose Ariel Castaneda, MORE Power's Project Manager for Apprehension; Eric Patnubay of the Service, Inspection and Apprehension Team; and Police Staff Sgt. Rodel Aposaga of the Iloilo City Police Station 1.
The inspection indicated that the five electric Current Transformer Rated Meters of the Tius' were allegedly tampered, resulting in 50% reduction in electricity charges.
Citing its computations from February 29, 2020 to July 18, 2021, MORE Power claimed to have lost the following amounts because of the tampering:
Edward Tiu – P90,968.29
Edgar Tiu and Caroline Tiu – P90,705.95
Rodolfo Tiu – P75,201.90
Eugene Tiu – P130,289.26
Mary Tiu – P130,092.
The resolutions ruled that there is prima facie evidence to sue the Tius for alleged power pilferage, particularly Section 2 (c) (d) of RA 7832.
In Philippine jurisprudence, prima facie evidence is defined as "evidence good and sufficient on its face. Such evidence as, in the judgment of the law, is sufficient to establish a given fact, or the group or chain of facts constituting the party's claim or defense, and which if not rebutted or contradicted, will remain sufficient."
The Tius own the Madison Hotel, Iloilo Grand Hotel, Dragon Lodge Hotel, Grand Xing Imperial Hotel, the Grand Tower Suits and TTK Realty and Development Corporation which is engaged in leasing, appliances, laundry, and real estate.