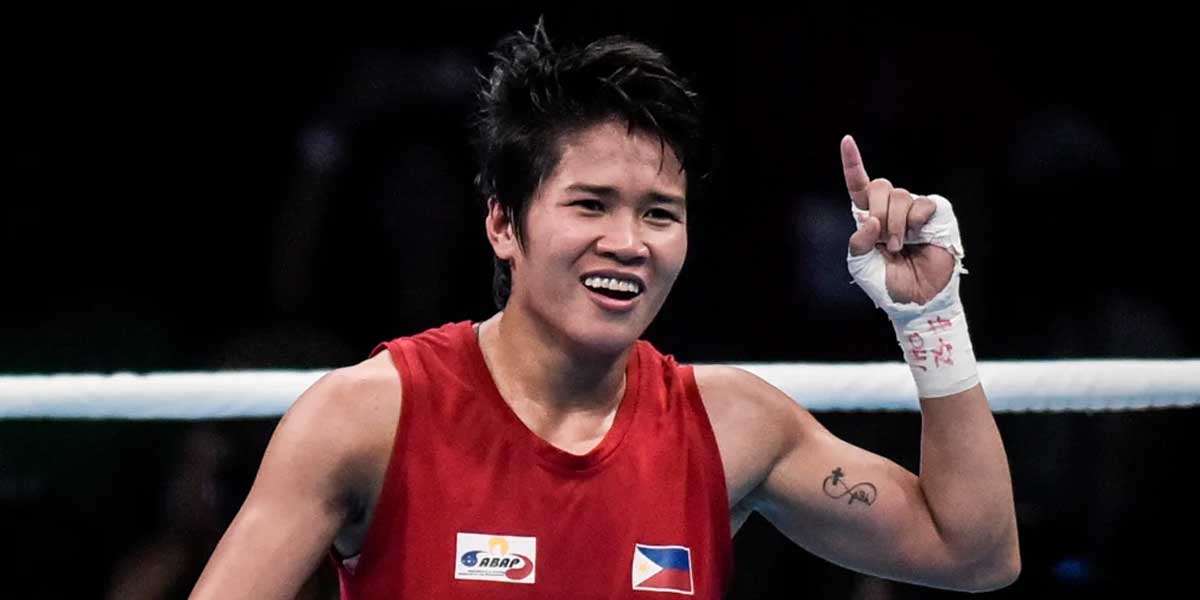 By Joseph B.A. Marzan
Ilongga boxer Irish Magno on Thursday received a P300,000 incentive from the Iloilo provincial government after her stint in the 2020 Summer Olympic Games in Tokyo, Japan last month.
Magno received the cash incentive from Iloilo Governor Arthur Defensor Jr. and other provincial government officials in a simple program.
Magno talked to the press after the event, where said she felt "blessed" for being invited by the provincial government.
The Janiuay native also expressed her gratitude to the Ilonggos who supported her, saying that messages of support and well-wishing helped her gain confidence in the arena.
"I am deeply thankful to the Ilonggos because I didn't expect that they would help me this much, not only for me but for my family. This was what I did, I worked hard for them, so I am very thankful to the office of the governor, to Governor Arthur Defensor Jr. and Vice-Governor Christine Tingting Garin, and to all who helped to make this day possible," Magno told the press.
She said she will use the cash incentive in renovating their house, as well as helping her parents.
Her mother works as an occasional laundrywoman and caretaker while her father takes on construction jobs to tend for their 6 children, including Irish.
"If you just hold on to that money, it will disappear, but if you look at it as fruits of your labor, you will see that it will help you greatly," she said.
The 30-year-old boxer competed in the Women's Flyweight Division, defeating Kenyan Christine Ongare in the Round of 32 last July 25, but lost 4 days later to Thai Jutamas Jitpong in the Round of 16.
She qualified for the recent games after defeating Tajikistan's Sumaiya Qosimova at the 2020 Asia & Oceania Boxing Olympic Qualification Tournament in Amman, Jordan, back in March 2020, prior to the coronavirus disease 2019 (COVID-19) pandemic.
She said that her recent Olympic loss is pushing her to strive for a gold medal, particularly in the 2024 Summer Olympics in Paris, France.
"I just told myself that maybe there was something lacking in me or in my training, that's why I just push to get the chance again next time, and of course, continuous training. Walang hinto hangga't walang ginto (No stopping until I get the gold)", she said.
Magno had been in Iloilo since August 21. She is scheduled to return on the 2nd week of September to Baguio City, where she is currently training and also finishing Criminology at the University of Baguio.