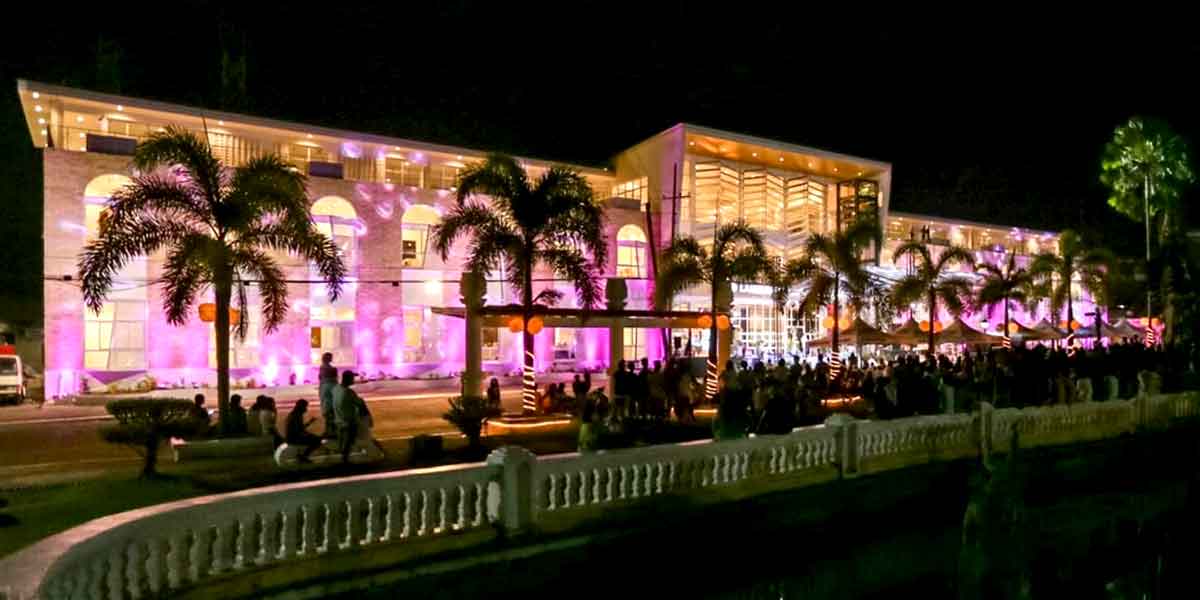 The P67-million government center in Lambunao town in Iloilo province was officially inaugurated on Friday, March 4, 2022.
The newly constructed Lambunao Government Center has "green" elements and modern architectural design setting a standard for municipal buildings in the province.
Lambunao Government Center features prominent glass walls with clerestory windows while allowing daylight to reflect on white-colored ceilings. This helps in bringing down energy costs through the natural diffusion of light.
The two-story building has features that provide natural ventilation through its side openings.  It also has a roof deck which shows the picturesque view of the Lambunao town.
The state-of-the-art building was initially conceptualized in 2016 under the administration of then mayor and now board member Jason Gonzales. It was inaugurated on Friday just in time for his birthday.
In his Facebook page, Gonzales said the project started with a Green Building Design Competition where a number of architectural and design firms from all over the country participated. Five finalists were chosen following the rigorous technical selection process.
Thereafter, the residents of Lambunao were involved in the final selection process where they were made to cast their votes for their favorite design through online and physical voting.
The winning entry was made by JAAL Builders run by Architect Jessa Lyn Salvatus, and the winning bidder was Uychocde Builders Corporation.
No less than Iloilo Governor Art Defensor Jr. described the Lambunao Government Center as the most beautiful municipal hall in the province of Iloilo adding that it should set the standard for what government buildings should aspire to become.
Gonzales noted that the buildings' green elements and its open and predominantly glass features symbolize transparent governance.
"Mayor Reynor Toto Gonzales expressed hope that their new workplace inspires the municipal employees to continue serving Lambunaonons with dedication and cheer. May it house the future leaders and dreamers of our proud municipality," he said in his Facebook page. (DG)