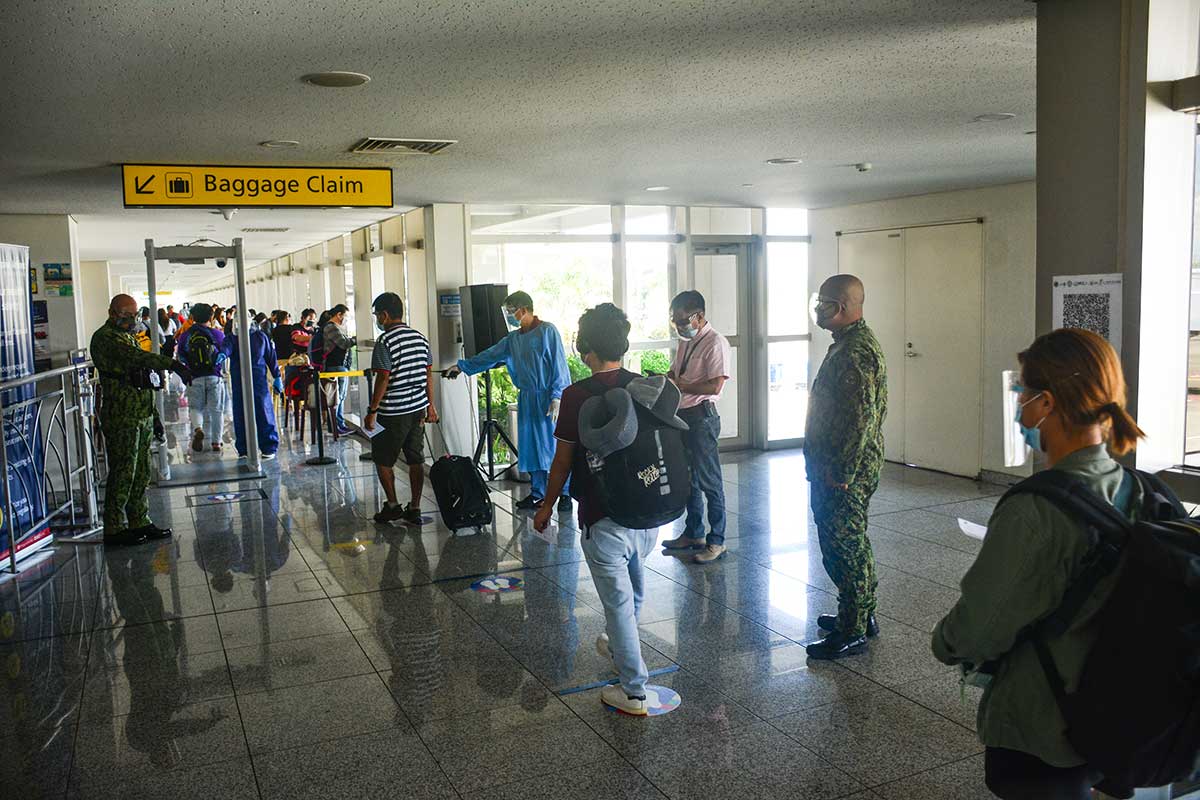 For two straight days, Iloilo province recorded all-time high number of new cases with over three-hundred cases per day from August 18 to August 19, 2021, based on data from the Iloilo Provincial Health Office (PHO).
The province recorded its highest number of new Covid-19 cases in a day on Wednesday, August 18 with 386 additional cases.
The following day, a total of 313 new cases were logged in the province including 6 deaths.
Data from the Iloilo PHO also revealed that the province recorded 1,161 new cases from August 15 to August 19, 2021 with 16 deaths.
This brings the total active cases in Iloilo province to 3,329 with 533 Covid-19 deaths.
As of August 19, 2021, a total of 87 Covid-19 variants have also been monitored in the province – 29 Alpha variants, 42 Beta variants, 11 Delta variants and five P3 variants.
On Thursday, Iloilo Governor Arthur Defensor Jr. issued a memorandum directing city, municipal mayors, and punong barangays in the province to implement zoning containment strategy and barangay quarantine.
In the memo, the governor instructed all mayors in the province to enforce Barangay Quarantine until August 31, 2021 in response to the sharp increase of Covid-19 cases and the new Covid-19 variants in the province.
According to Defensor, the average daily rate of Covid-19 cases in the province is now at 181.42 cases with an average daily attack rate (ADAR) of 8.76% per 100,000 population while the two-week growth rate is at 18.14%. (ERS)