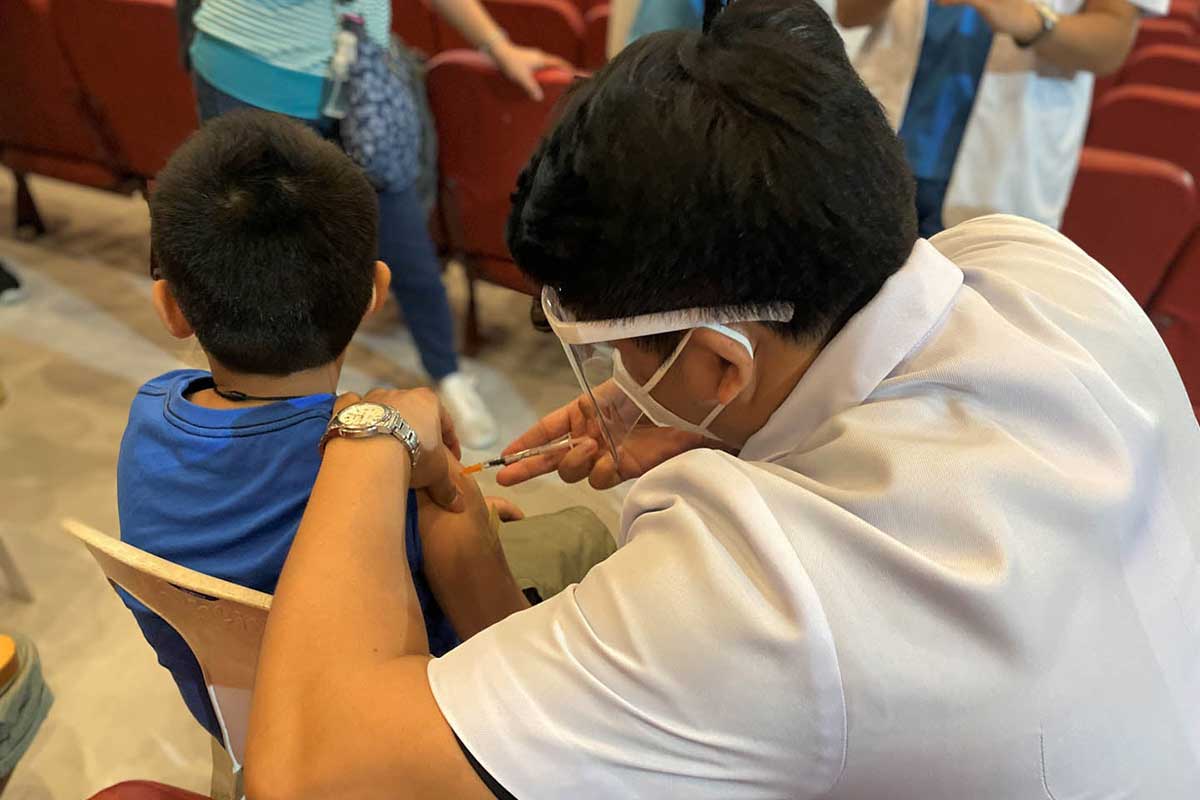 By Joseph B.A. Marzan
Iloilo Governor Arthur Defensor Jr. said on Thursday that the provincial government's shift in its coronavirus disease 2019 (COVID-19) vaccination strategy was in line with experts' prediction that a surge may be imminent after the May 9, 2022 national and local elections.
In his regular press conference, Defensor said that the primary preparation involves vaccination, citing the shift to barangay-based and house-to-house vaccinations, where they have been providing support to municipal governments.
He also cited the preparation of the provincial and district hospitals across the province.
"We have been preparing. We are ready to get aggressive with our vaccination program. I will not announce it [vaccination drive] now, but we have been preparing. We are also continuously preparing our hospitals. We are always mindful of that," the governor said.
Defensor said that since he was also campaigning for re-election, he simultaneously campaigns for more vaccinations.
"Since I'm also campaigning, when I campaign I also ask for the people to get vaccinated. Before I campaign for myself, vaccination is at the frontline. I've been doing this for more than two months," he said.
He addressed the public to get their COVID vaccines and booster shots, citing their previous experience during flu vaccinations where cases shoot up when jabs wind down.
He also expressed openness to administering a second booster shot, saying that it would now be more possible because of the house-to-house campaign.
"We are asking for the cooperation of the people. From our experience, when vaccination is low, the flu surely comes in. The question is that, will COVID-19 have that opportunity? It would be better for us to be prepared and we all get vaccinated. Everyone should get their booster shots and all those who haven't gotten their [COVID] vaccine should get them so that when the problem comes back in June, we will be stronger," he said.
The governor nevertheless believes that the province will be able to reach its COVID vaccination goal of inoculating 70 percent of the target population, which is 80 percent (1.6 million) of the total population of the province.
"In a matter of days, we will hit 70 percent. That 69 percent has about 8,000 [persons] left, and it will just be in a short while. Hopefully we can get to that 70 percent," he said.
Data from the Iloilo Provincial Health Office (IPHO) as of April 19, 2022 indicated that there have been 1.15 million fully vaccinated persons in the province which is 69.38 percent of the target population; and 190,223 who have received booster shots.