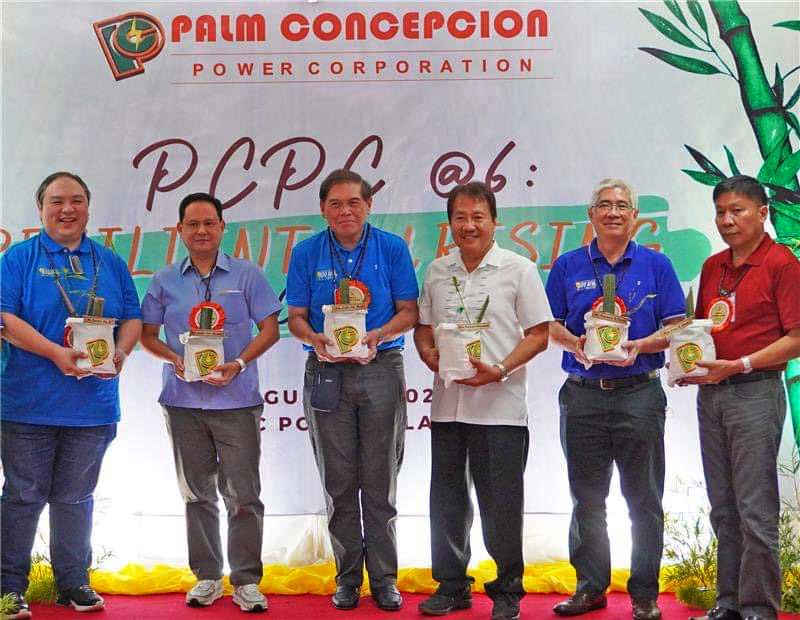 Iloilo leaders and the management of a power plant in Concepcion, Iloilo commit to "power the powerless" and continue with its reforestation efforts with bamboo planting in the municipality.
Palm Concepcion Power Corporation (PCPC), owner and operator of the 135Megawatt CFBC power plant celebrated its 6th anniversary of commercial operations on August 16, 2022.
During the anniversary event, a ceremonial commitment setting symbolized by bamboo seedlings was graced by Iloilo Governor Arthur "Toto" Defensor Jr., Concepcion Mayor Milliard Villanueva, Department of Environment and Natural Resource (DENR)-6 Regional Executive Director Livino Duran, and PCPC officials with Group Executive Officer Jacinto Ng, Jr., Chairman Cirilo "Vic" Noel, and President and CEO Nicandro Fucoy.
PCPC's Green Program for Active Reforestation & Conservation (Green PARC) covers mangrove and tree planting, and for 2022, the environmental efforts of the company will focus on populating Mt. Apitong and island barangays with bamboos as recommended by DENR.