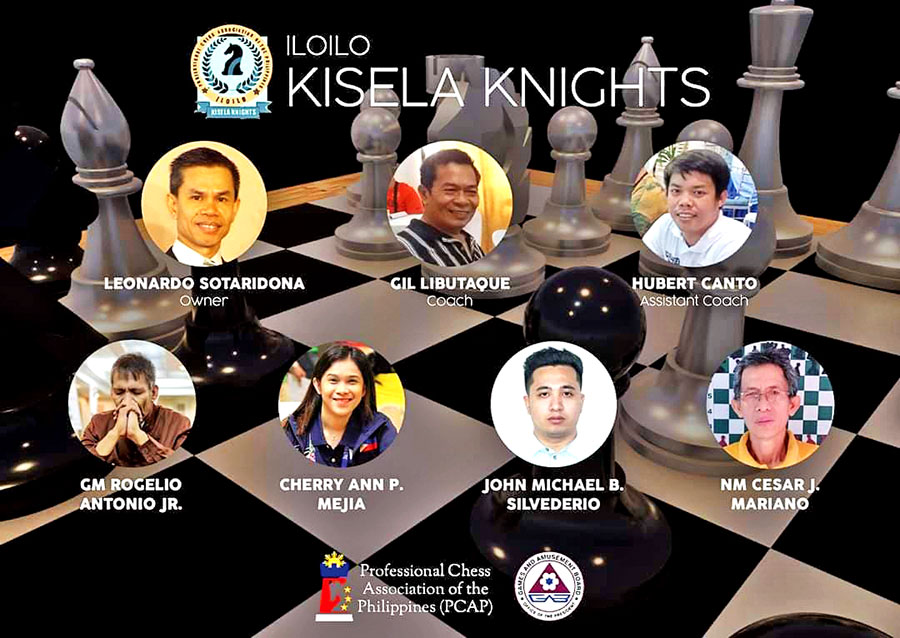 By Leobert Julian A. de la Peña
The Iloilo Kisela Knights never lost hope despite their conference finals exit and had a masterful performance against the San Juan Predators, 14-7, to nab the third overall place in the Professional Chess Association of the Philippines (PCAP) tournament.
Eager to bounce back after the loss, the Kisela Knights immediately jumped into the early lead and played like it's their last after GM Joey Antonio Jr., Cesar Mariano, and Karl Viktor Ochoa won their boards and led Iloilo's onslaught.
The domination continued to the Rapid category as the Kisela Knights managed to drop only one playing board to take full control of the match and the victory.
Fritz Bryan Porras, Dennis Bernas, NM John Michael Silvederio, and Cherry Ann Mejia completed the Iloilo roster against the Predators.
The Kisela Knights saw their PCAP supremacy campaign come to an end after getting dropped by the Camarines Soaring Eagles during the Southern Conference finals.
It was one of the most tightly-contested series in the tournament, ending in a thrilling Armageddon tiebreaker where the Soaring Eagles would go on and nab the win at 2-1.
The Laguna Heroes then got the better of the Soaring Eagles during the grand finals and won the Armageddon tiebreaker, 2-1, to go home as the Philippines' best chess team.