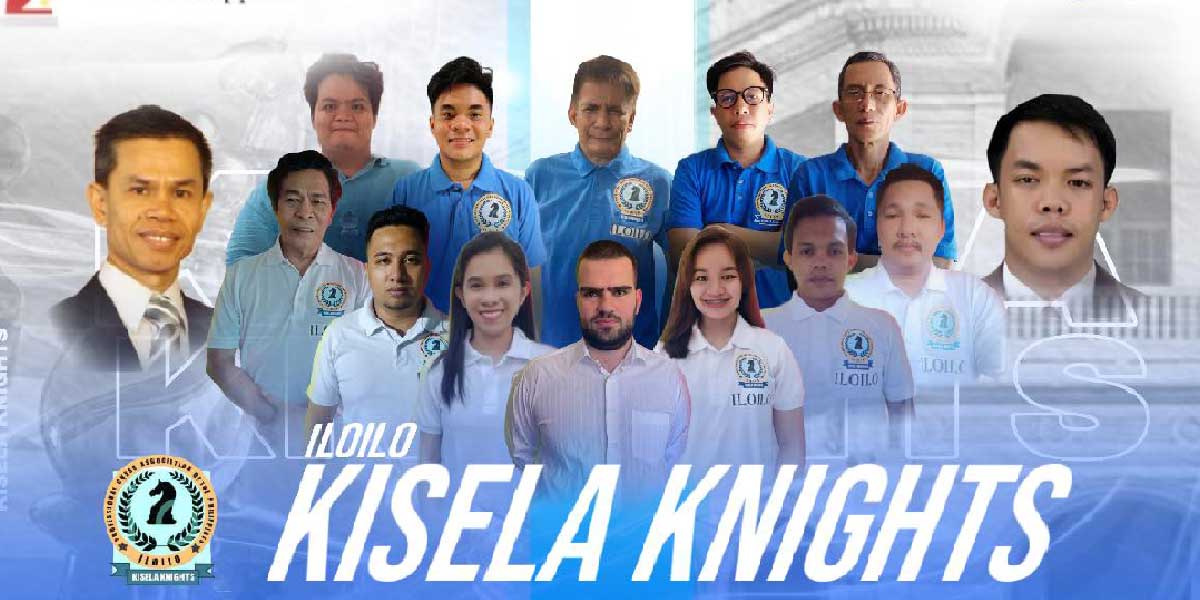 By Leobert Julian A. de la Peña
The Iloilo Kisela Knights are off to a blazing start in the 2022 Professional Chess Association of the Philippines (PCAP) All-Filipino conference after taking down the Ventura Palawan-Albay Queen's Gambit, 11.5-7.5.
It was a classic Iloilo performance from start to finish after imposing their will in all of the 14 playing boards in both the blitz and the rapid categories.
For the blitz category, the Kisela Knights immediately jumped to a 4.5-2.5 lead off wins from NM Rolly Parondo Jr., WFM Cherry Ann Mejia, GM Rogelio Antonio Jr., and NM Cesar Mariano.
Meanwhile, in the rapid category, Palawan attempted to make a fiery late game run that led to back-to-back wins in the last two boards but Iloilo's great start helped them close the show with a 7-5 lead.
NM Parondo Jr. continued his solid play and provided another board win for the Kisela Knights while NM Silvederio bounced back and made up his loss in the blitz category.
In the other matches, the Negros Kingsmen got the better of the Iriga City Oragons, 13.5-7.5, while the San Juan Predators defeated their rival Caloocan, 12.5-8.5
Davao is currently leading the Southern division with 18 registered points while the Kisela Knights are in fifth place with 11.5 points.
On the other hand, Quezon nabbed the Northern division's first place with 17.5 points followed by Cagayan, Laguna, Pasig, and San Juan in the top five.