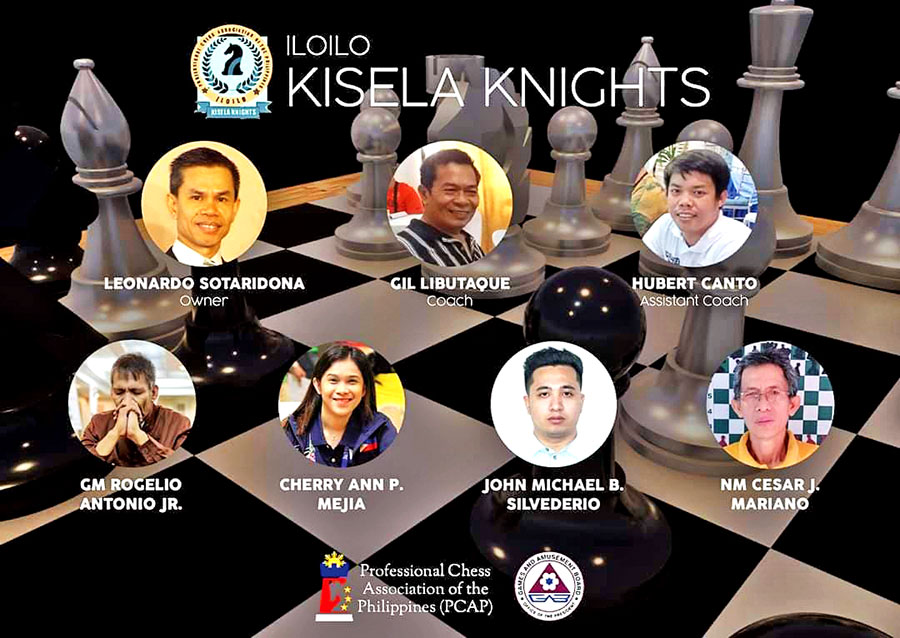 By Leobert Julian A. de la Peña
The Iloilo Kisela Knights are now kings of the Professional Chess Association of the Philippines (PCAP) after overtaking Northern division's no. 1 team San Juan in the overall standings.
Following another sweep during PCAP Day 17, the Kisela Knights had another walk in the park and dismantled both Cordova and Iriga to further boost its points and claim PCAP overall supremacy.
As usual, the Kisela Knights banked on their oozing confidence heading to their matchup against Cordova and registered their 11th win in a row, 17.5-3.5.
Iloilo didn't drop a single board during the match and led both Rapid and Blitz in a convincing fashion, scoring 12 and 5.5 respectively.
GM Joey Antonio Jr., NM Cesar Mariano, NM John Michael Silvederio, and Dennis Bernas led the attack and were undefeated in both Rapid and Blitz.
The Kisela Knights would then pile up their winning streak to 12 after man-handling the Iriga City Oragons, 14-7.
Iloilo will seek to continue its spectacular winning streak during the quarterfinals when it begins next week Wednesday, March 24, 2021.