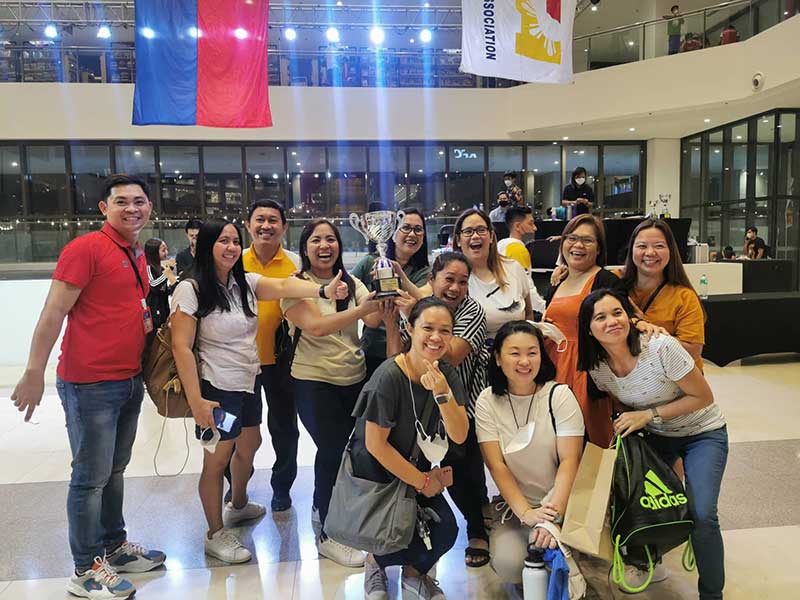 By Leobert Julian A. de la Peña
The Iloilo Mark V. Pinggol (MVP) taekwondo gym is back on track after its jins shrugged off in-match rust to reign supreme and dominate in the recently concluded 2022 SMART/MVPSF National Taekwondo Poomsae Championships held in Ayala Malls, Manila Bay.
Despite a long lay-off from participating in face-to-face competitions due to the COVID-19 pandemic, the Iloilo MVP jins represented Iloilo City and Region VI well after taking home seven gold medals, seven silver medals, and seven bronze medals in the prestigious competition.
Headlining the list of the gold medalists are Nathan Lee Dedal, Amber Gale Abellar, Nieka Thalia Guevara, Nathan Lee Abellar, Anthony Benedict Planta, Alicia Sophia Gutierrez, and Phil Caleb Regalado.
Meanwhile, silver medal finishers are Elisha Miela Paradero, Ryza Chanel Tabucuran, Princez Elaiza Doseo, Viene Marie Dulaca, Lindsy Lorraine Degayo, Jenella Ashley Tionko, Sirch Einreb Damaolao, Margarette Gem Obsequio, Planta, Paradero, and Regalado.
Iloilo MVP jins who nabbed bronze medals are Princess Hannah Mia Cruz, Arvin Kirk Derayunan, Marian Evanne Doseo, Julianna Martha Uy, Damaolao, and Tabucuran.
Special mentions who managed to clinch finalist honors are Marian Evanne Doseo, Princez Elaiza Doseo, Christine Jade Rocessvalles, Geon Ivan Dulaca, Niesha Kariz Pequierda, and Cyd Edryc Esmaña.
Last but not the least, semifinalists in their respective categories are Xabriel Zia Gebucion, Alyanah Julienne Tonko, and Justin Adrian Apura.
The Iloilo MVP taekwondo gym fielded a total of 25 competing jins and capped off its Manila trip with the championship trophy in the grade school category.
Mr. Pinggol and the rest of the MVP family will then go back to square one and train for more national and international taekwondo competitions set to take place in the following months.